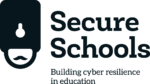 Short Description
Secure Schools is a team of cyber security experts and educationalists with a passion for keeping children and young adults safe in undisrupted education.
Description
Following a decade working together on projects in schools, Paul Alberry and Jill Foster founded Secure Schools in late 2018 to tackle the growing challenge of cyber security in UK schools and trusts. In 2019, Secure Schools was selected for the NCSC Cyber Accelerator.
 
Paul's early career as a network engineer combined with around 12 years working with schools and 5 years working in the intelligence community led him to specialise in cyber security. As well as becoming a Cyber Essentials and IASME Governance Assessor, Paul has conducted cyber security research for Government and Defence agencies through his consultancy. Jill has been working in education for over 30 years as a headteacher and trust CEO. The combined knowledge and experience of the founding team places Secure Schools at the forefront of cyber security in education.