Business Support Available
There is a wide range of advice, practical support and potential investment available to help cyber businesses in the region to start, scale and evolve. This page showcases a range of support available from local and regional support providers.
Support, Advice and Funding Schemes
Whether you're a pre-entrepreneur wanting to launch a cyber business, an SME, or an established business working in the cyber security space – there's business support available to you.
Browse through the hundreds of business support options available for cyber businesses based in the North East, ranging from HR and legal support, to funding advice and investment fundraising, and everything in between.

There's support available for businesses of all sizes – just scroll through or search using the search bar and explore below.

This business support is regularly updated by a member of the CyberNorth team, but due to the dynamic nature of business support and funding, some schemes may be removed at short notice, eligibility criteria may evolve or funding pots may close. Please check with individual providers that your business support of interest is still running and to confirm that you are eligible to take advantage of the support available.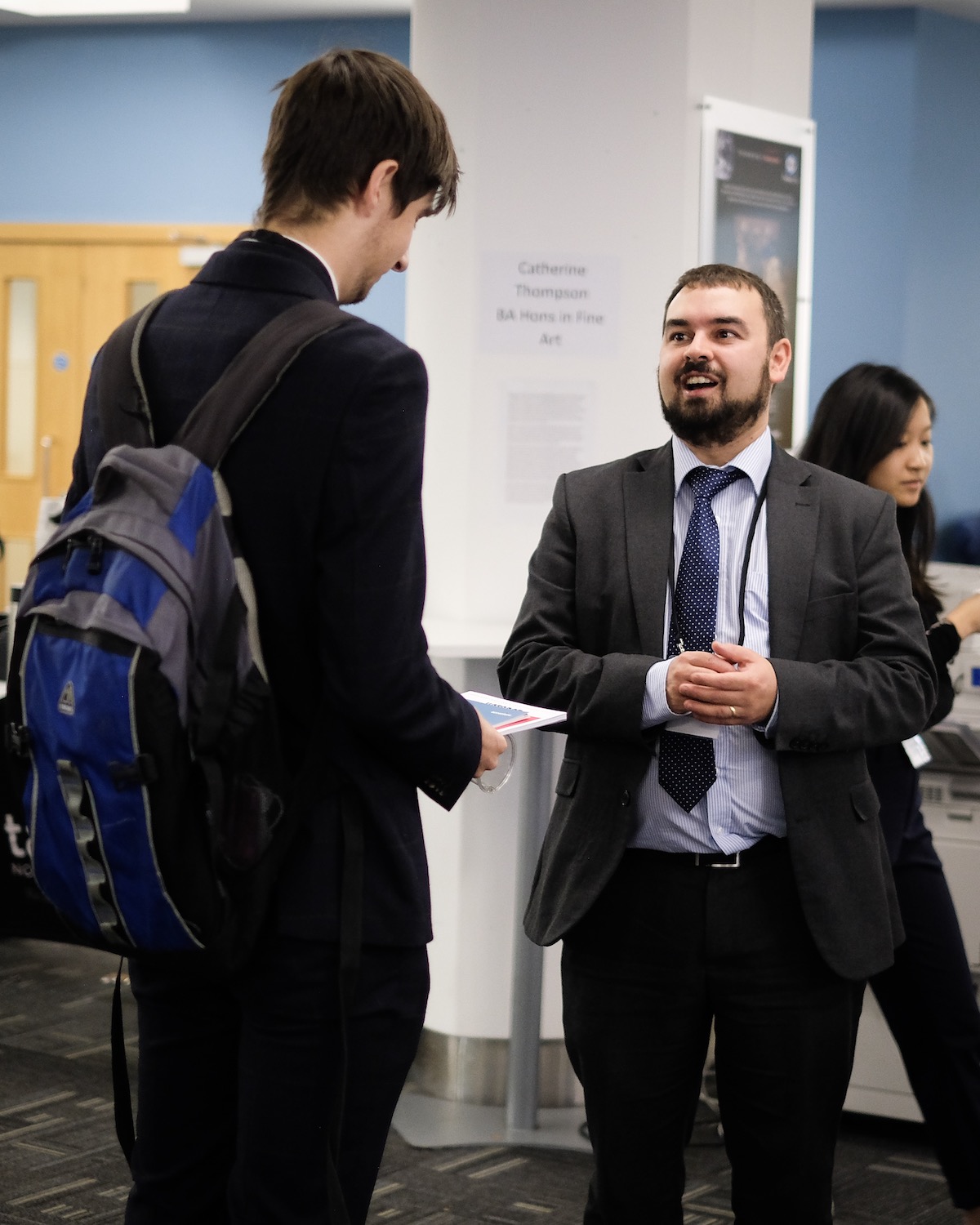 | Support Provider | Description | Support Scheme Name | Details | Funding/Loan Amount | Location Eligibility | Eligibility Details | Socials | Last Reviewed |
| --- | --- | --- | --- | --- | --- | --- | --- | --- |
| 365 Business Finance | Finance provider | Merchant Cash Advance | Unsecured business finance solution | £10,000 - £300,000 | Northumberland, Tyne and Wear, County Durham, Teesside | Businesses processing £10,000/month in credit and debit card sales | LinkedIn | February 2022 |
| Acas | Advice on workplace rights, rules and best practice | Advice | Free advice on employment rights, rules and best practice | N/A | Northumberland, Tyne and Wear, County Durham, Teesside | All businesses | LinkedIn | February 2022 |
| Acas | Advice on workplace rights, rules and best practice | Covid-19 Advice | Business advice and support concerning the Covid-19 pandemic | N/A | Northumberland, Tyne and Wear, County Durham, Teesside | All businesses | LinkedIn | February 2022 |
| Acas | Advice on workplace rights, rules and best practice | Dispute Resolution Services | Help getting a legal agreement without an employment tribunal | N/A | Northumberland, Tyne and Wear, County Durham, Teesside | All businesses | LinkedIn | February 2022 |
| Acas | Advice on workplace rights, rules and best practice | Templates | Letters, forms and policy documents | N/A | Northumberland, Tyne and Wear, County Durham, Teesside | All businesses | LinkedIn | February 2022 |
| Acas | Advice on workplace rights, rules and best practice | Training | Courses, events and tailored support on employment topics | N/A | Northumberland, Tyne and Wear, County Durham, Teesside | All businesses | LinkedIn | February 2022 |
| Advance Northumberland | Support for businesses in Northumberland | The Rural Growth Network | Funding and expertise to help generate rural economic growth | Case by case basis | Northumberland, Tyne and Wear (Gateshead only), County Durham | Located in a rural area in listed locations | LinkedIn | February 2022 |
| Rural Design Centre Innovation Project | Delivering change in rural communities | Innovation Challenge | Work alongside industry experts to find a solution to a specific rural issue | N/A | Northumberland, Tyne and Wear (Newcastle, North Tyneside only) | SMEs | LinkedIn | February 2022 |
| Rural Design Centre Innovation Project | Delivering change in rural communities | Grant Programme | Following involvement with an Innovation Challenge, organisations can apply for a grant | 50% of grant funding towards a £6,000 project | Northumberland, Tyne and Wear (Newcastle, North Tyneside only) | SMEs | LinkedIn | February 2022 |
| Rural Business Growth Service | Generating rural economic growth | Business Support | One-to-one specialist advice to help you develop a business plan | N/A | Northumberland, Tyne and Wear (Newcastle, North Tyneside only) | SMEs and micro businesses | LinkedIn | February 2022 |
| Rural Business Growth Service | Generating rural economic growth | Capital Grant Fund | Funding for businesses with clear growth potential | 50% of grant funding towards a £20,000+ project | Northumberland, Tyne and Wear (Newcastle, North Tyneside only) | SMEs and micro businesses | LinkedIn | February 2022 |
| Advance Northumberland Business | Support for businesses in Northumberland | Access:Northumberland | Support to accelerate new investment and growth from international companies setting up new operations | N/A | Northumberland | All businesses | LinkedIn | February 2022 |
| Advance Northumberland Business | Support for businesses in Northumberland | Invest in Northumberland | Support for businesses looking to invest in Northumberland, local knowledge and introductions to networks, property and site searches, supply chain connections | N/A | Northumberland | All businesses | LinkedIn | February 2022 |
| Angels Den | Europe's largest investor-led fintech platform | Angels Den Funding | Pitch for investment from an Angels Den investor | Minimum £50,000, up to £1,000,000 | Northumberland, Tyne and Wear, County Durham, Teesside | Businesses beyond the idea stage, with high growth potential | LinkedIn | February 2022 |
| AccelerateHer | Accelerating growth for female founders | AccelerateHer Awards | Awards celebrating and supporting women excelling in their sector | N/A | Northumberland, Tyne and Wear, County Durham, Teesside | Business must have at least one female founder | Twitter | February 2022 |
| AccelerateHer | Accelerating growth for female founders | Mentoring | One-to-one mentoring from start-up experts and investor readiness mentoring | N/A | Northumberland, Tyne and Wear, County Durham, Teesside | Business must have at least one female founder | Twitter | February 2022 |
| Barclays Eagle Labs | Innovation and scale-up support | Barclays Eagle Labs Student Accelerator | Accelerator programme for students with innovative business ideas | N/A | Northumberland, Tyne and Wear, County Durham, Teesside | You must be a student | LinkedIn | February 2022 |
| Barclays Eagle Labs | Innovation and scale-up support | Funding Readiness Programme | Programme designed to teach you the skills and knowledge needed to fund business growth | N/A | Northumberland, Tyne and Wear, County Durham, Teesside | Early-stage businesses to established scale-ups | LinkedIn | February 2022 |
| Barclays Eagle Labs | Innovation and scale-up support | Female Founders | Business support, workshops, networking, dedicated growth programme | N/A | Northumberland, Tyne and Wear, County Durham, Teesside | Female entrepreneurs | LinkedIn | February 2022 |
| Barclays Eagle Labs | Innovation and scale-up support | Ethnically Diverse Founders | Business support, workshops, networking, dedicated growth programme | N/A | Northumberland, Tyne and Wear, County Durham, Teesside | BAME entrepreneurs | LinkedIn | February 2022 |
| Barclays Eagle Labs | Innovation and scale-up support | LGBT+ Founders | Business support, workshops, networking, dedicated growth programme | N/A | Northumberland, Tyne and Wear, County Durham, Teesside | LGBTQ+ entrepreneurs | LinkedIn | February 2022 |
| Barclays Eagle Labs | Innovation and scale-up support | Veteran Founders | Business support, workshops, networking, dedicated growth programme | N/A | Northumberland, Tyne and Wear, County Durham, Teesside | Veteran entrepreneurs | LinkedIn | February 2022 |
| Barclays Eagle Labs | Innovation and scale-up support | Barclays Black Founder Accelerator | Business support, workshops, networking, dedicated growth programme | N/A | Northumberland, Tyne and Wear, County Durham, Teesside | BAME entrepreneurs | LinkedIn | February 2022 |
| Barclays Eagle Labs | Innovation and scale-up support | Global Connect | Tailored programmes that help high growth start-ups to scale globally | N/A | Northumberland, Tyne and Wear, County Durham, Teesside | Start-ups | LinkedIn | February 2022 |
| Better Business Finance | Business support provider | Business Bank Account Finder | Help to find and open a Business Current Account | N/A | Northumberland, Tyne and Wear, County Durham, Teesside | Businesses wanting to open a Business Current Account | LinkedIn | February 2022 |
| Better Business Finance | Business support provider | Better Business Finance Finder | Find finance and funding for your business | Case by case basis | Northumberland, Tyne and Wear, County Durham, Teesside | All businesses | LinkedIn | February 2022 |
| British Business Bank | Bank | Start Up Loan | Low-interest personal loans and mentoring to help you start or grow a new business | £500 - £25,000 over 1-5 years at a fixed rate of 6% per annum | Northumberland, Tyne and Wear, County Durham, Teesside | New business or trading for up to 24 months | LinkedIn | February 2022 |
| Business and IP Centre North East | Advice for start-up and existing businesses | Market Intelligence | Access to high quality business research and BIPC databases | N/A | Northumberland, Tyne and Wear, County Durham, Teesside | All businesses | LinkedIn | February 2022 |
| Business and IP Centre North East | Advice for start-up and existing businesses | Covid-19 Updates | Business advice and support concerning the Covid-19 pandemic | N/A | Northumberland, Tyne and Wear, County Durham, Teesside | All businesses | LinkedIn | February 2022 |
| Business and IP Centre North East | Advice for start-up and existing businesses | Events | Events hosted by BIPC North East | N/A | Northumberland, Tyne and Wear, County Durham, Teesside | All businesses | LinkedIn | February 2022 |
| Business and IP Centre North East | Advice for start-up and existing businesses | Experts in Residence | Businesses advice and support for wide range of topics | N/A | Northumberland, Tyne and Wear, County Durham, Teesside | All businesses | LinkedIn | February 2022 |
| Business and IP Centre North East | Advice for start-up and existing businesses | Intellectual Property | Intellectual property workshops and advice | N/A | Northumberland, Tyne and Wear, County Durham, Teesside | All businesses | LinkedIn | February 2022 |
| Business Durham | Business support service for Durham County Council | Business Support | Range of business support - changes regularly | N/A | County Durham | Case by case basis | LinkedIn | February 2022 |
| Business Durham | Business support service for Durham County Council | Durham City Incubator (DCI) | Six month accelerator programme and start-up funding | £2,500 grant | County Durham | Businesses trading less than a year or entrepreneurs with a start-up idea | LinkedIn | February 2022 |
| Business Durham | Business support service for Durham County Council | Office Space | Expansion/relocation to County Durham help and support | N/A | County Durham | All businesses | LinkedIn | February 2022 |
| Business Durham | Business support service for Durham County Council | Key Account Management | Business support in the form of account management | N/A | County Durham | Larger businesses who do not meet SME defintion | LinkedIn | February 2022 |
| Business Durham | Business support service for Durham County Council | County Durham Growth Fund | Funding for businesses looking to expand or establish new operations | 45% of expenditure of a £100,000 capital investment | County Durham | SMEs | LinkedIn | February 2022 |
| Business Durham | Business support service for Durham County Council | Durham Business Opportunities Programme | Support finding new contracts, premises, suppliers or investment | Case by case basis | County Durham | SMEs | LinkedIn | February 2022 |
| Business Enterprise Fund | Responsible finance for SMEs | Recovery Loan Scheme | Finance for businesses as they recover from the pandemic | £25,001 - £250,000 | Northumberland, Tyne and Wear, County Durham, Teesside | SMEs | LinkedIn | February 2022 |
| Business Enterprise Fund | Responsible finance for SMEs | Boost Loan | Short-term secured loans for businesses | Up to £250,000 | Northumberland, Tyne and Wear, County Durham, Teesside | All businesses | LinkedIn | February 2022 |
| Business Enterprise Fund | Responsible finance for SMEs | Expand Loan | Flexible unsecured finance | Up to £100,000 in Teesside, up to £50,000 in other North East areas | Northumberland, Tyne and Wear, County Durham, Teesside | All businesses | LinkedIn | February 2022 |
| Business Enterprise Fund | Responsible finance for SMEs | Flourish Loan | Secured loans | Up to £250,000 | Northumberland, Tyne and Wear, County Durham, Teesside | All businesses | LinkedIn | February 2022 |
| Business Gateshead | Business support from Gateshead Council | Invest Gateshead | Information and advice for businesses wanting to invest in Gateshead | N/A | Tyne and Wear (Gateshead only) | All businesses | LinkedIn | February 2022 |
| Business Gateshead | Business support from Gateshead Council | Gateshead Works | Professional recruitment service | N/A | Tyne and Wear (Gateshead only) | All businesses | LinkedIn | February 2022 |
| Business Gateshead | Business support from Gateshead Council | Business Courses | One-to-one advice and business courses | N/A | Tyne and Wear (Gateshead only) | Start-ups | LinkedIn | February 2022 |
| Business Gateshead | Business support from Gateshead Council | Business Planning | Business planning template | N/A | Tyne and Wear (Gateshead only) | Start-ups | LinkedIn | February 2022 |
| Business Gateshead | Business support from Gateshead Council | Graduates in Gateshead | Business advice and support for students with innovative business ideas | N/A | Tyne and Wear (Gateshead only) | You must be a student | LinkedIn | February 2022 |
| Business Gateshead | Business support from Gateshead Council | Apprenticeship Levy Funds | Access to levy funds to fund the cost of apprenticeship training and assessment | Case by case basis | Tyne and Wear (Gateshead only) | Small businesses | LinkedIn | February 2022 |
| BGF | Flexible equity growth funding provider | Talent Network | Advice, commerical insight and interim leadership | N/A | Northumberland, Tyne and Wear, County Durham, Teesside | All businesses | LinkedIn | February 2022 |
| BGF | Flexible equity growth funding provider | Expertise On-Demand | Specialist business advice for BDF portfolio companies | N/A | Northumberland, Tyne and Wear, County Durham, Teesside | All businesses | LinkedIn | February 2022 |
| BGF | Flexible equity growth funding provider | Funding | Funding for organic growth, international expansion, or growth through acquisition | Case by case basis | Northumberland, Tyne and Wear, County Durham, Teesside | Turnover of £2m+ | LinkedIn | February 2022 |
| Business Investors Group | Equity finance and business support provider | BiG Funding | Equity finance and business support | £10,000 - £1m | Northumberland, Tyne and Wear, County Durham, Teesside | SMEs | | February 2022 |
| Business Northumberland | Business support provider | Online Learning | Online business learning courses | N/A | Northumberland, Tyne and Wear | SMEs | LinkedIn | February 2022 |
| Business Northumberland | Business support provider | BEST Business Energy Saving Team | Fully-funded energy efficiency audit and grant funding | 33% of the cost of an energy efficiency upgrade project costing £3,000-£24,999 | Northumberland, Tyne and Wear (except South Tyneside) | SMEs | LinkedIn | February 2022 |
| CDC Enterprise Agency | Business launch and growth support | Premium Business Coaching | One-to-one business coaching | N/A | Northumberland, Tyne and Wear, County Durham, Teesside | All businesses | LinkedIn | February 2022 |
| CDC Enterprise Agency | Business launch and growth support | Business Coaching | Support and advice on setting up a business | N/A | Northumberland, Tyne and Wear, County Durham | Pre-entrepreneurs | LinkedIn | February 2022 |
| CDC Enterprise Agency | Business launch and growth support | Plan B Business Support | Support from a business advisor helping you to re-evaluate your business strategy | N/A | County Durham | SMEs | LinkedIn | February 2022 |
| CDC Enterprise Agency | Business launch and growth support | Workshops | Business skills workshops - changed regularly | N/A | County Durham | SMEs | LinkedIn | February 2022 |
| Centre for Process Innovation | Technology innovation centre | Funding and Finance | Access funding and finance from the CPI website | Case by case basis | Northumberland, Tyne and Wear, County Durham, Teesside | All businesses | LinkedIn | February 2022 |
| Centre for Process Innovation | Technology innovation centre | Innovation Integrator | Help to identify innovation gaps, prioritise resources and become market-ready | N/A | Northumberland, Tyne and Wear, County Durham, Teesside | All businesses | LinkedIn | February 2022 |
| Centre for Process Innovation | Technology innovation centre | Sonnet Project | Funding and access to CPI's expertise and facilities for IoT product development | Case by case basis | Northumberland, Tyne and Wear, County Durham | SMEs | LinkedIn | February 2022 |
| CIPD | Professional body for HR | CIPD Learning | HR training courses | N/A | Northumberland, Tyne and Wear, County Durham, Teesside | All businesses | LinkedIn | February 2022 |
| CIPD | Professional body for HR | Knowledge Hub | Free HR resources and advice | N/A | Northumberland, Tyne and Wear, County Durham, Teesside | All businesses | LinkedIn | February 2022 |
| Cobweb Information | Information for business support professionals | COBRA (Complete Business Reference Adviser) | Encyclopaedia of practical information for small businesses | N/A | Northumberland, Tyne and Wear, County Durham, Teesside | All businesses | LinkedIn | February 2022 |
| Community Action Northumberland | Helping to sustain rural communities in Northumberland | EnergyCAN for Organisations | Energy bulk buying and switching service | N/A | Northumberland | Small businesses | Facebook | February 2022 |
| CompeteFor | Contract finder platform | Become a CompeteFor supplier | Access to supply chain opportunities | N/A | Northumberland, Tyne and Wear, County Durham, Teesside | All businesses | LinkedIn | February 2022 |
| Confederation of British Industry | Business organisation representing companies from all sectors | Coronavirus Hub | Business advice and support concerning the Covid-19 pandemic | N/A | Northumberland, Tyne and Wear, County Durham, Teesside | All businesses | LinkedIn | February 2022 |
| Confederation of British Industry | Business organisation representing companies from all sectors | Events and Networking | Various event categories free for all CBI members | N/A | Northumberland, Tyne and Wear, County Durham, Teesside | All businesses | LinkedIn | February 2022 |
| Confederation of British Industry | Business organisation representing companies from all sectors | Leadership Development Programmes | Develop leaders' ability to better understand and influence the political and policy environment for their business | N/A | Northumberland, Tyne and Wear, County Durham, Teesside | All businesses | LinkedIn | February 2022 |
| Conviction Investment Partners | Venture capital group | Founders Fund | Capital for early stage, high growth software companies | Up to £20m | Northumberland, Tyne and Wear, County Durham, Teesside | B2B SaaS businesses | LinkedIn | February 2022 |
| Creative Fuse North East | Partnership between the North East's five universities | Get Ready to Innovate | Business innovation workshops from Northumbria University | N/A | Northumberland, Tyne and Wear | SMEs | LinkedIn | February 2022 |
| Creative Fuse North East | Partnership between the North East's five universities | Challenges | Complete an innovation challenge | N/A | Northumberland, Tyne and Wear, County Durham, Teesside | SMEs | LinkedIn | February 2022 |
| Creative Fuse North East | Partnership between the North East's five universities | Consultancy and Knowledge Exchange | Business support delivered by academics and researchers | N/A | Northumberland, Tyne and Wear, County Durham, Teesside | SMEs | LinkedIn | February 2022 |
| Creative Fuse North East | Partnership between the North East's five universities | Workshops | Programme of free workshops to develop innovation capacity | N/A | Northumberland, Tyne and Wear, County Durham, Teesside | SMEs | LinkedIn | February 2022 |
| Creative Fuse North East | Partnership between the North East's five universities | Internships | Funded internship with a recent graduate or current masters student | N/A | Northumberland, Tyne and Wear, County Durham, Teesside | SMEs | LinkedIn | February 2022 |
| Creative Fuse North East | Partnership between the North East's five universities | Sector Analysis and Intelligence | Help developing knowledge and understanding to influence policy | N/A | Northumberland, Tyne and Wear, County Durham, Teesside | SMEs | LinkedIn | February 2022 |
| Crowdcube | Equity crowdfunding platform for entrepreneurs | Early Funding | Growth funding | £250,000 - £750,000 | Northumberland, Tyne and Wear, County Durham, Teesside | Private companies | LinkedIn | February 2022 |
| Crowdcube | Equity crowdfunding platform for entrepreneurs | Funded Community | Services to help your business grow | N/A | Northumberland, Tyne and Wear, County Durham, Teesside | Unclear | LinkedIn | February 2022 |
| Crowdcube | Equity crowdfunding platform for entrepreneurs | Growth Funding | Funding for established businesses | £750,000+ | Northumberland, Tyne and Wear, County Durham, Teesside | Unclear | LinkedIn | February 2022 |
| Crowdcube | Equity crowdfunding platform for entrepreneurs | Seed Funding | Funding for start-ups | £150,000 - £249,000 | Northumberland, Tyne and Wear, County Durham, Teesside | Private companies | LinkedIn | February 2022 |
| Crowdcube | Equity crowdfunding platform for entrepreneurs | Knowledge Hub | Crowdfunding tips and advice | N/A | Northumberland, Tyne and Wear, County Durham, Teesside | All businesses | LinkedIn | February 2022 |
| Darlington Borough Council | Council | Business Rate Support | Help with business rates, licences and permits | N/A | Teesside (Darlington only) | Relevant areas | Twitter | February 2022 |
| Department for International Trade | Government | Be More Digital - Boost your Export | Six-week training programme to develop international digital strategy | N/A | Northumberland, Tyne and Wear, County Durham, Teesside | B2B, trading overseas, trading for 12 months+ | | February 2022 |
| Department for International Trade | Government | Export and Growth Help | Help for companies wanting to export and grow overseas | N/A | Northumberland, Tyne and Wear, County Durham, Teesside | SMEs and medium-sized businesses | LinkedIn | February 2022 |
| Department for International Trade | Government | Trade Finance | Finance and insurance to help your business export | N/A | Northumberland, Tyne and Wear, County Durham, Teesside | All businesses | | February 2022 |
| Department for International Trade | Government | Export Support Service | Free advice from the government's Export Support Service helpline | N/A | Northumberland, Tyne and Wear, County Durham, Teesside | All businesses | | February 2022 |
| Design Network North | Helping businesses to utilise design skills and processes | Rise and Design | Networking discussing design practices and business opportunities | N/A | Northumberland, Tyne and Wear, County Durham, Teesside | All businesses | LinkedIn | February 2022 |
| Design Network North | Helping businesses to utilise design skills and processes | Boomerang | Q&A forum from the North East design community | N/A | Northumberland, Tyne and Wear, County Durham, Teesside | All businesses | LinkedIn | February 2022 |
| Design Network North | Helping businesses to utilise design skills and processes | The Design Portal | Database to find designers, manufacturers, or design related services | N/A | Northumberland, Tyne and Wear, County Durham, Teesside | All businesses | LinkedIn | February 2022 |
| Digital Catapult North East Tees Valley | Accelerating adoption of advanced digital technologies | Digital Catapult NETV | Innovation services | N/A | Teesside | All businesses | LinkedIn | February 2022 |
| Digital Drive Durham | Digital technology support initiative for businesses | Digital Advice | Business advice | N/A | County Durham | SMEs | LinkedIn | February 2022 |
| Digital Drive Durham | Digital technology support initiative for businesses | Events | Workshops, masterclasses and conferences | N/A | County Durham | SMEs | LinkedIn | February 2022 |
| Digital Drive Durham | Digital technology support initiative for businesses | Grant Funding | Funding for business development projects | 40% towards a £2,500 project | County Durham | SMEs | LinkedIn | February 2022 |
| DigitalCity | Digital expertise and support for Teesside businesses | Accelerator Programme | Interactive weekly workshops to accelerate business growth | N/A | Teesside | SMEs | LinkedIn | February 2022 |
| DigitalCity | Digital expertise and support for Teesside businesses | Creative and Cultural Sector Internships | Access to a Teesside graduate/postgraduate for a 4 week internship | N/A | Teesside | SMEs | LinkedIn | February 2022 |
| DigitalCity | Digital expertise and support for Teesside businesses | Community Area | Join the online community area | N/A | Teesside | SMEs | LinkedIn | February 2022 |
| DigitalCity | Digital expertise and support for Teesside businesses | Digital Business Support | Consultancy advice and market intelligence | N/A | Teesside | SMEs | LinkedIn | February 2022 |
| DigitalCity | Digital expertise and support for Teesside businesses | Digital Assist Programmes | Business consultancy to help with technology adoption | N/A | Teesside | SMEs | LinkedIn | February 2022 |
| DigitalCity | Digital expertise and support for Teesside businesses | SCALE Programme | Workshops on scaling and increasing the profitability of your business | N/A | Teesside | SMEs | LinkedIn | February 2022 |
| DigitalCity | Digital expertise and support for Teesside businesses | Digital Essentials Workshops | Workshops exploring the benefits of digital technology | N/A | Teesside | SMEs | LinkedIn | February 2022 |
| Durham Business Group | Small business support and networking group | Business Networking | Networking event with DBC members twice a month | N/A | County Durham | All businesses | LinkedIn | February 2022 |
| Durham Business Group | Small business support and networking group | Office Services | Workspace, office, and meeting room hire | N/A | County Durham | All businesses | LinkedIn | February 2022 |
| Durham Business Group | Small business support and networking group | The Executive Group | Lunch events for senior-level managers | N/A | County Durham | All businesses | LinkedIn | February 2022 |
| Durham County Council | Council | Business Rate Support | Help with business rates, licences and permits | N/A | County Durham | Relevant areas | LinkedIn | February 2022 |
| Durham County Council | Council | Covid-19 Support | Business advice and support concerning the Covid-19 pandemic | N/A | County Durham | All businesses | LinkedIn | February 2022 |
| Durham County Council | Council | Business Energy Efficiency Project (BEEP) | Fully funded energy audit and grants for costs | Unclear | County Durham | SMEs | LinkedIn | February 2022 |
| Durham County Council | Council | Better Business for All | Help for businesses to understand the regulations that apply to them | N/A | County Durham | All businesses | LinkedIn | February 2022 |
| Durham County Council | Council | Durham Business Growth Grant | Grants for businesses with plans to grow or employ more staff | £1,000 - £2,000 grant | County Durham | SMEs | LinkedIn | February 2022 |
| Durham County Council | Council | Finchale Business Boost | Business advice, guidance and training and grant funding | Unclear | County Durham | SMEs | LinkedIn | February 2022 |
| Durham Startups | Support for start-ups in County Durham | Online Business Support | Free online business support and resources | N/A | County Durham | Pre-entrepreneurs | LinkedIn | February 2022 |
| Durham Startups | Support for start-ups in County Durham | DABS Labs | Workshop for those at an early stage of developing a new business | N/A | County Durham | Pre-entrepreneurs | LinkedIn | February 2022 |
| Durham Startups | Support for start-ups in County Durham | DABS Pioneers | Workshop for those close to launching a new business | N/A | County Durham | Pre-entrepreneurs | LinkedIn | February 2022 |
| Durham Startups | Support for start-ups in County Durham | DABS Sprint | 28-day fast track start-up programme | N/A | County Durham | Pre-entrepreneurs | LinkedIn | February 2022 |
| Durham Startups | Support for start-ups in County Durham | DABS Teams | Workshop to learn about your own strengths and skills gaps | N/A | County Durham | Pre-entrepreneurs | LinkedIn | February 2022 |
| Durham Startups | Support for start-ups in County Durham | DABS Early Stage Programme | Business support to identify opportunities to grow | N/A | County Durham | Pre-entrepreneurs and businesses trading less than 12 months | LinkedIn | February 2022 |
| Durham University | Higher education institution | Apprenticeship Funding | Fund an apprentice from Durham University's Apprenticeship Levy | Case by case basis | County Durham | SMEs | LinkedIn | February 2022 |
| Durham University | Higher education institution | Research and Innovation Service | Hands-on support for all aspects of research-related work | N/A | County Durham | SMEs | LinkedIn | February 2022 |
| Durham University | Higher education institution | Orbit | Access office and hotdesk space, opportunities to collaborate and network | N/A | County Durham | SMEs | LinkedIn | February 2022 |
| Durham University | Higher education institution | Knowledge Transfer Partnerships | Bring together a company partner, academic team and graduate to fulfil a challenging and exciting project | Case by case basis | County Durham | All businesses | LinkedIn | February 2022 |
| Durham University | Higher education institution | Advertising Services | Free vacancy advertising service for graduate roles, internships, placements or part-time work | N/A | County Durham | SMEs | LinkedIn | February 2022 |
| Durham University | Higher education institution | Intensive Industrial Innovation Programme | Work with regional universities to develop new services and products for the market with the help of a PhD student | N/A | Northumberland, Tyne and Wear, County Durham, Teesside | SMEs | LinkedIn | February 2022 |
| Dynamo North East | Support network to grow the regional tech economy | Webinars, Events and Networking | Become a member to become part of a specialised cluster and to attend events | N/A | Northumberland, Tyne and Wear, County Durham, Teesside | All businesses | LinkedIn | February 2022 |
| East Durham Business Service | Business support provider | Space Hire | Affordable meeting room and office hire based in Novus Business Centre | N/A | County Durham | All businesses | | February 2022 |
| East Durham Business Service | Business support provider | Start-up Advice | Business advice and mentoring sessions for start-ups | N/A | Northumberland, Tyne and Wear, County Durham | Start-ups | | February 2022 |
| East Durham College | Further education institution | Digital Skills Training | Free digital training to grow your business | N/A | County Durham | SMEs | Facebook | February 2022 |
| Education Development Trust | Support programme for SMEs | North East Ambition | Help for local businesses to upskill their workforce | N/A | Northumberland, Tyne and Wear, County Durham | SMEs | Twitter | February 2022 |
| Enterprise Made Simple | Business support provider | Going for Growth | Fully-funded business growth course | N/A | Unclear | Unclear | LinkedIn | February 2022 |
| Enterprise Made Simple | Business support provider | Enterprise Revolution CIC | Mentoring and workshops | N/A | Teesside | SMEs | LinkedIn | February 2022 |
| Enterprise Nation | Business training and coaching | 1-to-1 Mentoring with BT and Google | Digital marketing and social media strategy support | N/A | Northumberland, Tyne and Wear, County Durham, Teesside | SMEs | LinkedIn | February 2022 |
| Entrepreneurs' Forum | Forum for North East entrepreneurs | Mentoring | Peer-to-peer mentoring programme connects members to share knowledge | N/A | Northumberland, Tyne and Wear, County Durham, Teesside | CEO or principal of the business | LinkedIn | February 2022 |
| Entrepreneurs' Forum | Forum for North East entrepreneurs | Scale-up Leader's Academy | Support to grow your company faster and more sustainably | N/A | Northumberland, Tyne and Wear, County Durham, Teesside | CEO or principal of the business | LinkedIn | February 2022 |
| Entrepreneurs' Forum | Forum for North East entrepreneurs | Events | Conferences, dinners, award shows, panel discussions | N/A | Northumberland, Tyne and Wear, County Durham, Teesside | CEO or principal of the business | LinkedIn | February 2022 |
| Federation of Small Businesses | Support for small businesses | Business Advice and Support | Business support and advice e.g. late payments, help gaining 'Good Business Charter' accreditation | N/A | Northumberland, Tyne and Wear, County Durham, Teesside | SMEs | LinkedIn | February 2022 |
| Federation of Small Businesses | Support for small businesses | Covid-19 Advice | Business advice and support concerning the Covid-19 pandemic | N/A | Northumberland, Tyne and Wear, County Durham, Teesside | SMEs | LinkedIn | February 2022 |
| Federation of Small Businesses | Support for small businesses | Recovery Ready | Advice and resources on getting your small business running following the pandemic | N/A | Northumberland, Tyne and Wear, County Durham, Teesside | SMEs | LinkedIn | February 2022 |
| Federation of Small Businesses | Support for small businesses | Sustainability Hub | Advice and resources on getting your small business more sustainable | N/A | Northumberland, Tyne and Wear, County Durham, Teesside | SMEs | LinkedIn | February 2022 |
| Federation of Small Businesses | Support for small businesses | Skills Hub | Articles, guides, on-demand events and training for small businesses | N/A | Northumberland, Tyne and Wear, County Durham, Teesside | SMEs | LinkedIn | February 2022 |
| Funding Circle | Funding and loans for small businesses | Business Charge Card | Business card which gives you 1% cashback on business purchases | Purchases up to your credit limit | Northumberland, Tyne and Wear, County Durham, Teesside | Details to follow | LinkedIn | February 2022 |
| Funding Circle | Funding and loans for small businesses | FlexiPay | Buy now, pay later service for stock/equipment purchases | £2,000 - £50,000 credit limit | Northumberland, Tyne and Wear, County Durham, Teesside | Details to follow | LinkedIn | February 2022 |
| Funding Circle | Funding and loans for small businesses | Small Business Loan | Small business loan with fixed monthly repayments | £10,000 - £500,000 | Northumberland, Tyne and Wear, County Durham, Teesside | Eligibility details | LinkedIn | February 2022 |
| Funding Circle | Funding and loans for small businesses | Company Loan | Company loan for a wide variety of purposes | £10,000 - £500,000 | Northumberland, Tyne and Wear, County Durham, Teesside | Eligibility details | LinkedIn | February 2022 |
| Funding Circle | Funding and loans for small businesses | Self-Employed Loans | Self-employed business loan with fixed monthly repayments | £10,000 - £350,000 | Northumberland, Tyne and Wear, County Durham, Teesside | Eligibility details | LinkedIn | February 2022 |
| Funding Circle | Funding and loans for small businesses | Unsecured Loans | Unsecured business loan | £10,000 - £500,000 | Northumberland, Tyne and Wear, County Durham, Teesside | Eligibility details | LinkedIn | February 2022 |
| Funding Circle | Funding and loans for small businesses | Recovery Loan Scheme | Access the Recovery Loan Scheme through Funding Circle | £25,001 - £350,000 | Northumberland, Tyne and Wear, County Durham, Teesside | Annual turnover up to £45m | LinkedIn | February 2022 |
| FW Capital | Finance provider | Northern Powerhouse Investment Fund | A number of funds available to boost business growth in the North of England | £25,000 - £2m | Teesside | SMEs | LinkedIn | February 2022 |
| FW Capital | Finance provider | Tees Valley Catalyst Fund | Win new contracts using short-term debt investments | £100,000 - £2m | Northumberland, Tyne and Wear, County Durham, Teesside | SMEs and large businesses | LinkedIn | February 2022 |
| Generator | Support for digital creative industries | Digital Union | A network to promote the North East's Digital Creative sector | N/A | Northumberland, Tyne and Wear, County Durham, Teesside | All businesses | LinkedIn | February 2022 |
| Generator | Support for digital creative industries | Supply Chain North East | Business coaching and specialist advice in a range of areas | N/A | Unclear | All businesses | LinkedIn | February 2022 |
| Go Further Index | Partnership between UMi, CPI and GCV | Go Further Investment | Promote your brand and connect with potential investors, customers and collaborators | N/A | Northumberland, Tyne and Wear, County Durham, Teesside | All businesses | | February 2022 |
| Goldman Sachs | Financial services | 10,000 Women | Education, mentoring, networking, and access to capital for women entrepreneurs | N/A | Northumberland, Tyne and Wear, County Durham, Teesside | Female entrepreneurs | LinkedIn | February 2022 |
| Goldman Sachs | Financial services | 10,000 Small Businesses | Access to education and business support | N/A | Northumberland, Tyne and Wear, County Durham, Teesside | SMEs | LinkedIn | February 2022 |
| Growth Capital Ventures | Equity and loan provider | GCV Labs | Start-up venture builder and incubator | N/A | Northumberland, Tyne and Wear, County Durham, Teesside | Start-ups, corporates, spin-offs | LinkedIn | February 2022 |
| Hartlepool Borough Council | Council | ESF Community Grants Programme 2019 - 2022 | Mobilising disadvantaged, excluded and economically inactive people towards employment | £10,000 - £20,000 | Teesside | Third sector and small organisations | Twitter | February 2022 |
| HM Government | Government | Recovery Loan Scheme | Finance for businesses as they recover and grow following the pandemic | Up to £2,000,000 | Northumberland, Tyne and Wear, County Durham, Teesside | SMEs | | February 2022 |
| HM Government | Government | Business Support Helpline | Free business support helpline | N/A | Northumberland, Tyne and Wear, County Durham, Teesside | All businesses | | February 2022 |
| HM Government | Government | Incentive Payments for New Apprentices | Employ an apprentice and receive funding for your business to support costs | £3,000 | Northumberland, Tyne and Wear, County Durham, Teesside | All businesses | | February 2022 |
| HM Government | Government | Training Apprenticeships | List of apprenticeship programmes available for your apprentice | N/A | Northumberland, Tyne and Wear, County Durham, Teesside | All businesses | | February 2022 |
| HM Government | Government | Help to Grow: Digital | Business technology support | Discount of up to 50% towards the costs of buying approved software, worth up to £5,000 | Northumberland, Tyne and Wear, County Durham, Teesside | SMEs, trading at least 12 months | LinkedIn | February 2022 |
| HM Government | Government | Help to Grow: Management Course | 90% government funded management course to support business growth | N/A | Northumberland, Tyne and Wear, County Durham, Teesside | SMEs, trading at least 12 months | LinkedIn | February 2022 |
| HM Government | Government | The Skills Toolkit | Free courses to help you learn new skills or get a new job | N/A | Northumberland, Tyne and Wear, County Durham, Teesside | All businesses | | February 2022 |
| HM Government | Government | Digital Boost | Free digital advice for small businesses and charities provided by volunteers | N/A | Northumberland, Tyne and Wear, County Durham, Teesside | Start-ups, small businesses | | February 2022 |
| HM Government | Government | Gigabit Broadband Voucher Scheme | Funding to help people experiencing slow broadband speeds in rural areas | Up to £3,500 | Northumberland, Tyne and Wear, County Durham, Teesside | Eligibility details | | February 2022 |
| HM Government | Government | Innovation Funding | Compete for government-backed innovation funding | Case by case basis | Northumberland, Tyne and Wear, County Durham, Teesside | All businesses | | February 2022 |
| HM Government | Government | Contracts Finder | Search for information about contracts worth over £10,000 | N/A | Northumberland, Tyne and Wear, County Durham, Teesside | All businesses | | February 2022 |
| HM Government | Government | Find a Tender | Search for information about high value contracts worth over £118,000 | N/A | Northumberland, Tyne and Wear, County Durham, Teesside | All businesses | | February 2022 |
| HM Government | Government | Business Basics Programme | Programme to encourage businesses to adopt technology | N/A | Northumberland, Tyne and Wear, County Durham, Teesside | SMEs | | February 2022 |
| HM Government | Government | Cycle to Work | Guidance for employers wanting to set up a cycle to work scheme | N/A | Northumberland, Tyne and Wear, County Durham, Teesside | All businesses | | February 2022 |
| HM Government | Government | The Patent Box | Apply for a lower rate of Corporation Tax to profits earned from patented inventions | N/A | Northumberland, Tyne and Wear, County Durham, Teesside | Businesses liable to Corporation Tax, making a profit from patented inventions | | February 2022 |
| HM Government | Government | Small Business Commissioner | Support to help tackle late payment and non-payment | N/A | Northumberland, Tyne and Wear, County Durham, Teesside | SMEs | LinkedIn | February 2022 |
| Horizon Europe | Research and innovation funding programme | Horizon Europe | Funding for research and innovation projects which tackle cyber challenges | Case by case basis | Northumberland, Tyne and Wear, County Durham, Teesside | All businesses | | February 2022 |
| ICAEW | Professional accounting membership organisation | Business Advice Service | Free consultation to businesses seeking trusted business advice | N/A | Northumberland, Tyne and Wear, County Durham, Teesside | Entrepreneurs, start-ups, SMEs | LinkedIn | February 2022 |
| Ignite North East | Accelerator programme provider | Accelerator | Accelerator programme for businesses wanting to scale and raise investment | N/A | Northumberland, Tyne and Wear, County Durham | Established businesses | Twitter | February 2022 |
| Ignite North East | Accelerator programme provider | Pre-Accelerator | Programme to help you grow your business from an idea stage | £10,000 equity free, £250,000 in perks | Northumberland, Tyne and Wear, County Durham | Early-stage technology companies | Twitter | February 2022 |
| Information Commissioner's Office | UK's independent authority to uphold information rights | Legislation Guides | Free resources on data protection compliance | N/A | Northumberland, Tyne and Wear, County Durham, Teesside | All businesses | LinkedIn | February 2022 |
| Information Commissioner's Office | UK's independent authority to uphold information rights | Resources and Support | Free resources about information rights practices | N/A | Northumberland, Tyne and Wear, County Durham, Teesside | All businesses | LinkedIn | February 2022 |
| Innovate UK EDGE | Advice for businesses looking to commercialise new ideas | Global Business Innovation Programme | Helping ambitious businesses to collaborate and expand in new markets | N/A | Northumberland, Tyne and Wear, County Durham, Teesside | High-growth innovative businesses | LinkedIn | February 2022 |
| Innovate UK EDGE | Advice for businesses looking to commercialise new ideas | Global Incubator Programme | Acceleration programme for SMEs looking to explore overseas markets | N/A | Northumberland, Tyne and Wear, County Durham, Teesside | SMEs | LinkedIn | February 2022 |
| Innovate UK EDGE | Advice for businesses looking to commercialise new ideas | ScaleUp Peer Network | Peer learning initivative for business leaders | N/A | Northumberland, Tyne and Wear, County Durham, Teesside | Scale-up business leaders | LinkedIn | February 2022 |
| Innovate UK EDGE | Advice for businesses looking to commercialise new ideas | Catapult Funding | Funding helping businesses to transform ideas into products and services | Grant up to £15,000 | Northumberland, Tyne and Wear, County Durham, Teesside | Businesses currently working with an Innovate UK EDGE specialist on a COVID action plan | LinkedIn | February 2022 |
| Innovate UK EDGE | Advice for businesses looking to commercialise new ideas | ScaleUp Programme | Help for highest potential businesses to realise their ambitions | N/A | Northumberland, Tyne and Wear, County Durham, Teesside | Scale-ups | LinkedIn | February 2022 |
| Innovate UK EDGE | Advice for businesses looking to commercialise new ideas | Pitchfest | Help with investment propositions and pitching skills | N/A | Northumberland, Tyne and Wear, County Durham, Teesside | SMEs | LinkedIn | February 2022 |
| Innovate UK KTN | Connecting innovators with new partners and opportunities | Innovation Canvas | Designed to help you create value from innovation | N/A | Northumberland, Tyne and Wear, County Durham, Teesside | All businesses | LinkedIn | February 2022 |
| Innovate UK KTN | Connecting innovators with new partners and opportunities | Innovation Exchange | Leverage expertise across the diverse Knowledge Transfer Network | N/A | Northumberland, Tyne and Wear, County Durham, Teesside | All businesses | LinkedIn | February 2022 |
| Innovate UK KTN | Connecting innovators with new partners and opportunities | Women in Innovation | Funding competitions and events to encourage female-led innovation | Case by case basis | Northumberland, Tyne and Wear, County Durham, Teesside | Female entrepreneurs | LinkedIn | February 2022 |
| Innovate UK KTN | Connecting innovators with new partners and opportunities | Immerse UK | Network of innovative and creative professionals working across the immersive tech sector | N/A | Northumberland, Tyne and Wear, County Durham, Teesside | All businesses | LinkedIn | February 2022 |
| Innovate UK KTN | Connecting innovators with new partners and opportunities | Knowledge Transfer Partnerships | Bring together a company partner, academic team and graduate to fulfil a challenging and exciting project | Case by case basis | Northumberland, Tyne and Wear, County Durham, Teesside | All businesses | LinkedIn | February 2022 |
| Innovate UK KTN | Connecting innovators with new partners and opportunities | Young Innovators | Supporting young people to develop their innovative ideas | Grant up to £5,000 | Northumberland, Tyne and Wear, County Durham, Teesside | Pre-entrepreneurs aged 18-30 | LinkedIn | February 2022 |
| Innovation SuperNetwork | North East business network | Business Accelerators | Intensive support to bring innovative new products and services to market | N/A | Northumberland, Tyne and Wear, County Durham | SMEs | LinkedIn | February 2022 |
| Innovation SuperNetwork | North East business network | Business Funding | Online tools, one-to-one support and advice on grant funding | N/A | Northumberland, Tyne and Wear, County Durham | SMEs | LinkedIn | February 2022 |
| Innovation SuperNetwork | North East business network | Innovation SuperNetwork Grant | Grant to help innovative businesses bring new products and services to market | 40% contribution for projects worth up to £10,000 | Northumberland, Tyne and Wear, County Durham | SMEs | LinkedIn | February 2022 |
| Innovation SuperNetwork | North East business network | Innovation Challenge | Business challenges to solve pressing problems in the region | N/A | Northumberland, Tyne and Wear, County Durham | SMEs | LinkedIn | February 2022 |
| Innovation SuperNetwork | North East business network | Innovation Support | Tailored business support and help with funding | N/A | Northumberland, Tyne and Wear, County Durham | SMEs | LinkedIn | February 2022 |
| Innovation SuperNetwork | North East business network | Newcastle Angel Hub | Support to become investment ready | N/A | Northumberland, Tyne and Wear, County Durham | SMEs | LinkedIn | February 2022 |
| Innovation SuperNetwork | North East business network | VentureFest North East | Event with opportunities to network, collaborate and learn | N/A | Northumberland, Tyne and Wear, County Durham | Start-ups, scale-ups, entrepreneurs | LinkedIn | February 2022 |
| Innovation SuperNetwork | North East business network | Accelerating Investment and Innovation Summit | Innovation and investment summit for innovative businesses | N/A | Northumberland, Tyne and Wear, County Durham | SMEs | LinkedIn | February 2022 |
| Institute of Directors | Membership organisation for business leaders | Covid-19 Advice | Business advice and support concerning the Covid-19 pandemic | N/A | Northumberland, Tyne and Wear, County Durham, Teesside | All businesses | LinkedIn | February 2022 |
| Institute of Directors | Membership organisation for business leaders | Business Support | Business information, training, professional expertise, networking opportunities | N/A | Northumberland, Tyne and Wear, County Durham, Teesside | All businesses | LinkedIn | February 2022 |
| Invest Hartlepool | Business support from Hartlepool Borough Council | Invest Hartlepool | Information and advice for businesses wanting to invest in Hartlepool | N/A | Teesside (Hartlepool only) | All businesses | Twitter | February 2022 |
| Invest in Darlington | Business support from Darlington Borough Council | Invest in Darlington | Information and advice for businesses wanting to invest in Darlington | N/A | Teesside (Darlington only) | All businesses | Twitter | February 2022 |
| Invest Newcastle | Business support from Newcastle City Council | Invest Newcastle | Information and advice for businesses wanting to invest in Newcastle | N/A | Tyne and Wear (Newcastle only) | All businesses | Twitter | February 2022 |
| Invest Stockton-on-Tees | Business support from Stockton-on-Tees Borough Council | Invest Stockton-on-Tees | Information and advice for businesses wanting to invest in Stockton-on-Tees | N/A | Teesside (Stockton-on-Tees only) | All businesses | LinkedIn | February 2022 |
| Liberis | Revenue-based finance solutions | Business Cash Advance | Revenue-based finance solution | Case by case basis | Northumberland, Tyne and Wear, County Durham, Teesside | SMEs, your monthly card takings average £2,500+ | LinkedIn | February 2022 |
| Maven Capital Partners | Alternative asset manager | Finance Durham Fund | Debt and equity finance | £150,000 - £2,000,000 | County Durham | All businesses | LinkedIn | February 2022 |
| Middlesbrough Council | Council | Middlesbrough Community Learning | Free business advice and support | N/A | Teesside (Middlesbrough only) | Pre-entrepreneurs, small businesses | Facebook | February 2022 |
| Middlesbrough Council | Council | Business Rate Support | Help with business rates, licences and permits | N/A | Teesside (Middlesbrough only) | Relevant areas | Facebook | February 2022 |
| Ministry of Defence | Government | Defence and Security Accelerator | Funding for projects which support UK defence and security, including cyber | Case by case basis | Northumberland, Tyne and Wear, County Durham, Teesside | All businesses | | February 2022 |
| Ministry of Defence | Government | (DASA) The Open Call | Present your innovative idea to Defence and Security Accelerator | N/A | Northumberland, Tyne and Wear, County Durham, Teesside | All businesses | | February 2022 |
| National Innovation Centre for Data | Data skills support | Knowledge Hub | Free resources available to help your business get the most out of its data | N/A | Northumberland, Tyne and Wear, County Durham, Teesside | All businesses | LinkedIn | February 2022 |
| National Innovation Centre for Data | Data skills support | Project Support | Gain new data skills and new business opportunities | N/A | Northumberland, Tyne and Wear, County Durham, Teesside | All businesses | LinkedIn | February 2022 |
| National Innovation Centre for Data | Data skills support | Discovery Workshop | Explore your business and technical issues relating to data analytics | N/A | Northumberland, Tyne and Wear, County Durham, Teesside | All businesses | LinkedIn | February 2022 |
| Natwest | Bank | Business Builder | Digital tool to help you find business support | N/A | Northumberland, Tyne and Wear, County Durham, Teesside | All businesses | LinkedIn | February 2022 |
| Natwest | Bank | Entrepreneur Accelerator | Accelerator programme to support entrepreneurs to scale their businesses | N/A | Northumberland, Tyne and Wear, County Durham, Teesside | NatWest business customers only | LinkedIn | February 2022 |
| NBSL | Support services for pre-start and trading businesses | Better Business Skills | Business skills workshops | N/A | Northumberland, Tyne and Wear (Newcastle, North Tyneside only) | SMEs | LinkedIn | February 2022 |
| NBSL | Support services for pre-start and trading businesses | NEBSF North East Business Support Fund - County Durham | Grant funding to support business projects and masterclasses | Up to 40% funding for projects costing £2,500 - £8,000 | County Durham | SMEs | LinkedIn | February 2022 |
| NBSL | Support services for pre-start and trading businesses | NEBSF North East Business Support Fund - Northumberland | Grant funding to support business projects and masterclasses | Up to 35% funding for projects costing £3,000 - £8,000 | Northumberland | SMEs | LinkedIn | February 2022 |
| NBSL | Support services for pre-start and trading businesses | North of Tyne Innovation Recovery Grant | Grant funding for innovation projects | 50% of spend towards projects totalling £10,000 - £20,000 | Northumberland, Tyne and Wear (Newcastle, North Tyneside only) | SMEs | LinkedIn | February 2022 |
| NBSL | Support services for pre-start and trading businesses | NEBSF North East Business Support Fund - Tyne and Wear | Grant funding to support business projects and masterclasses | Up to 35% funding for projects costing £3,000 - £8,000 | Tyne and Wear | SMEs | LinkedIn | February 2022 |
| NBSL | Support services for pre-start and trading businesses | Enterprise Support Northumberland | Start-up workshops to assist pre-entrepreneurs to become enterprise ready and self-employed | N/A | Northumberland | Pre-entrepreneurs | LinkedIn | February 2022 |
| NBSL | Support services for pre-start and trading businesses | Bitesize Business | Short online business support sessions | N/A | County Durham | SMEs | LinkedIn | February 2022 |
| Newcastle City Council | Council | Business Rate Support | Help with business rates, licences and permits | N/A | Tyne and Wear (Newcastle only) | Relevant areas | Twitter | February 2022 |
| Newcastle College | Further education institution | The Enterprise Hub | Co-working environment | N/A | Tyne and Wear | SMEs and start-up's | LinkedIn | February 2022 |
| Newcastle University | Higher education institution | Undergraduate Placements | 9-12 month placement with Newcastle University undergraduate student | N/A | Unclear | Unclear | LinkedIn | February 2022 |
| Newcastle University | Higher education institution | Arrow | Business support for innovative products/services | N/A | Northumberland, Tyne and Wear, County Durham | SMEs and start-up's | LinkedIn | February 2022 |
| Newcastle University Business School | Higher education institution | Captured - Innovative Business Support Programme | Leadership development programme | N/A | Northumberland, Tyne and Wear, County Durham | SMEs and micro businesses | Twitter | February 2022 |
| Better Health at Work Award | Workplace health and wellbeing partnership project | Better Health At Work Award | An award for organisations promoting health at work | N/A | Northumberland, Tyne and Wear, County Durham, Teesside | All businesses | | February 2022 |
| North East BIC | Tailored business support services | IT & Telecoms Services | IT and telecoms support packages | N/A | Northumberland, Tyne and Wear, County Durham, Teesside | SMEs | LinkedIn | February 2022 |
| North East BIC | Tailored business support services | Business Space | Affordable offices, labs and industrial spaces | N/A | Northumberland, Tyne and Wear, County Durham, Teesside | All businesses | LinkedIn | February 2022 |
| North East BIC | Tailored business support services | Open Space Co-Working | Co-working spaces | N/A | Northumberland, Tyne and Wear, County Durham, Teesside | Start-up's, freelancers | LinkedIn | February 2022 |
| North East BIC | Tailored business support services | European Business Network (EBN) | Business support and access to business tools | N/A | Northumberland, Tyne and Wear, County Durham, Teesside | Entrepreneurs, start-up's and SMEs | LinkedIn | February 2022 |
| North East BIC | Tailored business support services | Durham Flexible Support Programme | One-to-one business support | N/A | County Durham | SMEs trading at least 12 months, offering B2B services | LinkedIn | February 2022 |
| North East BIC | Tailored business support services | North East SME Innovation Programme | Project funding and advice for SMEs with an innovative project | 40% grant funding for projects £5,000 - £50,000 | Northumberland, Tyne and Wear, County Durham | SMEs trading at least 12 months, offering B2B services | LinkedIn | February 2022 |
| North East BIC | Tailored business support services | Pulse Creative Marketing | Marketing support for businesses | N/A | Northumberland, Tyne and Wear, County Durham, Teesside | SMEs | LinkedIn | February 2022 |
| North East BIC | Tailored business support services | Tide Bank Partnership | Help to access a sole trader/LTD company bank account | £50 sign-on bonus | Northumberland, Tyne and Wear, County Durham, Teesside | Sole traders, Ltd companies | LinkedIn | February 2022 |
| North East BIC | Tailored business support services | Endorsing Body | Endorsing body for visa applicants for the new Start Up and Innovator visa | N/A | Northumberland, Tyne and Wear, County Durham, Teesside | For non-EEA nationals wishing to start a business in the UK | LinkedIn | February 2022 |
| North East BIC | Tailored business support services | Soft Landing | Short and intensive business support for businesses wanting to enter international markets | N/A | Northumberland, Tyne and Wear, County Durham, Teesside | SMEs | LinkedIn | February 2022 |
| North East Chamber of Commerce | Regional business chamber | ChamberCustoms | Customs brokerage service | N/A | Northumberland, Tyne and Wear, County Durham, Teesside | All businesses | LinkedIn | February 2022 |
| North East Chamber of Commerce | Regional business chamber | Export Documentation | The Chamber is certified to provide and issue a wide range of documents based on relevant export and import requirements and trade regulations | N/A | Northumberland, Tyne and Wear, County Durham, Teesside | All businesses | LinkedIn | February 2022 |
| North East Chamber of Commerce | Regional business chamber | Training and Events | Training on international trade | N/A | Northumberland, Tyne and Wear, County Durham, Teesside | All businesses | LinkedIn | February 2022 |
| North East Chamber of Commerce | Regional business chamber | Business Data Services | B2B data to boost customer growth and late payment protection | N/A | Northumberland, Tyne and Wear, County Durham, Teesside | All businesses | LinkedIn | February 2022 |
| North East Chamber of Commerce | Regional business chamber | Covid-19 Advice | Business advice and support concerning the Covid-19 pandemic | N/A | Northumberland, Tyne and Wear, County Durham, Teesside | All businesses | LinkedIn | February 2022 |
| North East Chamber of Commerce | Regional business chamber | Business Advice Services | Business advice, guidance and resources | N/A | Northumberland, Tyne and Wear, County Durham, Teesside | All businesses | LinkedIn | February 2022 |
| North East Chamber of Commerce | Regional business chamber | News Hub | Daily business news and updates | N/A | Northumberland, Tyne and Wear, County Durham, Teesside | All businesses | LinkedIn | February 2022 |
| North East Enterprise Agency | Business launch and growth support | Boost Your Business | Fully-funded 3-day business skills and knowledge development course | N/A | Northumberland, Tyne and Wear, County Durham, Teesside | SMEs | LinkedIn | February 2022 |
| North East Enterprise Agency | Business launch and growth support | Boost Your Business Breakthrough | Fully-funded, 2-day course, follow on to the 'Boost Your Business' course | N/A | Northumberland, Tyne and Wear, County Durham, Teesside | SMEs | LinkedIn | February 2022 |
| North East Fund | Investment programme | Development Capital Fund | Support for businesses via debt finance, mezzanine loans or equity investment | £400,000 - £2,000,000 | Northumberland, Tyne and Wear, County Durham | Established businesses | LinkedIn | February 2022 |
| North East Fund | Investment programme | Venture Fund | Investment for firms engaged in innovation or disruptive business models | Up to £1,000,000 | Northumberland, Tyne and Wear, County Durham | SMEs | LinkedIn | February 2022 |
| North East Fund | Investment programme | Growth Capital Fund | Finance to accelerate growth | Up to £500,000 | Northumberland, Tyne and Wear, County Durham | SMEs | LinkedIn | February 2022 |
| North East Fund | Investment programme | Small Loan Fund | Funds for small businesses with big plans | £10,000 - £50,000 | Northumberland, Tyne and Wear, County Durham | SMEs | LinkedIn | February 2022 |
| North East Fund | Investment programme | Innovation Fund | Loans or equity for strong teams with scalable opportunities | Up to £500,000 | Northumberland, Tyne and Wear, County Durham | SMEs | LinkedIn | February 2022 |
| North East Growth Hub | Business support delivered by the NELEP | Challenge North East | An innovation programme to solve pressing practical problems in the region | N/A | Northumberland, Tyne and Wear, County Durham | SMEs | LinkedIn | February 2022 |
| North East Growth Hub | Business support delivered by the NELEP | Scaleup North East | Business support and account management to help you scale your business | N/A | Northumberland, Tyne and Wear, County Durham | Entrepreneurs, start-ups, SMEs | LinkedIn | February 2022 |
| North East Growth Hub | Business support delivered by the NELEP | Start-up Toolkit | Find business support for your Start-up business | N/A | Northumberland, Tyne and Wear, County Durham | Entrepreneurs, start-ups, SMEs | LinkedIn | February 2022 |
| North East Growth Hub | Business support delivered by the NELEP | Growth Through Mentoring | Connect your business with a mentor who will help you scale-up | N/A | Northumberland, Tyne and Wear, County Durham | Five or more employees, demonstrable high growth, turnover of at least £250,000, trading at least 24 months | LinkedIn | February 2022 |
| North East Local Enterprise Partnership | Regional LEP | North East Investment Fund | Loan fund for capital projects that encourage local economic growth | Secured business loans from £200,000+ | Northumberland, Tyne and Wear, County Durham | Eligibility details | LinkedIn | February 2022 |
| North East Local Enterprise Partnership | Regional LEP | Local Growth Fund | Funding for local growth projects | Case by casis | Northumberland, Tyne and Wear, County Durham | All businesses | LinkedIn | February 2022 |
| North East Local Enterprise Partnership | Regional LEP | Retrain, Regain, Retain | Recruit, retrain and retain the 50+ workforce | N/A | Northumberland, Tyne and Wear, County Durham | All businesses | LinkedIn | February 2022 |
| North East Local Enterprise Partnership | Regional LEP | Locate North East England | Search for property for your business in the NELEP | N/A | Northumberland, Tyne and Wear, County Durham | All businesses | LinkedIn | February 2022 |
| North East Procurement Organisation | Procurement solutions | Supplier Opportunities | Apply for a high-value procurement tenders | N/A | Northumberland, Tyne and Wear, County Durham, Teesside | All businesses | LinkedIn | February 2022 |
| North East Procurement Organisation | Procurement solutions | NEPO Business Club | Extensive programme covering workshops on bidding for tenders | N/A | Northumberland, Tyne and Wear, County Durham, Teesside | All businesses | LinkedIn | February 2022 |
| North East Regional Cyber Crime Unit | Specialist guidance around cyber crime prevention | Cyber Basic Review | Basic set of cyber specific questions designed to encourage and expand your cyber security. | N/A | Northumberland, Tyne and Wear, County Durham, Teesside | All businesses | Twitter | February 2022 |
| North East Regional Cyber Crime Unit | Specialist guidance around cyber crime prevention | Cyber Exercising | Testing and improving your incident response plans | N/A | Northumberland, Tyne and Wear, County Durham, Teesside | All businesses | Twitter | February 2022 |
| North East Regional Cyber Crime Unit | Specialist guidance around cyber crime prevention | Lego | Interactive game which puts you in the hotseat of a cyber security consultant | N/A | Northumberland, Tyne and Wear, County Durham, Teesside | All businesses | Twitter | February 2022 |
| North East Regional Cyber Crime Unit | Specialist guidance around cyber crime prevention | Police Cyber Alarm | Free tool aimed at helping businesses and organisations monitoring malicious cyber activity | N/A | Northumberland, Tyne and Wear, County Durham, Teesside | All businesses | Twitter | February 2022 |
| North East Regional Cyber Crime Unit | Specialist guidance around cyber crime prevention | Staff Training and Awareness | Advice and resources on how to talk to your staff about cyber security | N/A | Northumberland, Tyne and Wear, County Durham, Teesside | All businesses | Twitter | February 2022 |
| North East Regional Cyber Crime Unit | Specialist guidance around cyber crime prevention | Vulnerability Assessment | Free cyber vulnerability assessment | N/A | Northumberland, Tyne and Wear, County Durham, Teesside | All businesses | Twitter | February 2022 |
| North of Tyne Combined Authority | Combined authority | Inward Investment | Grants for businesses looking to make first investment in the area | £100,000 - £1,000,000 | Northumberland, Tyne and Wear (Newcastle, North Tyneside only) | All businesses | Twitter | February 2022 |
| North of Tyne Combined Authority | Combined authority | Good Work Pledge | Become a 'Good Work Pledge' employer, promoting a healthy and positive workplace | N/A | Northumberland, Tyne and Wear (Newcastle, North Tyneside only) | All businesses | Twitter | February 2022 |
| North of Tyne Growth Fund | Regional investment programme | North of Tyne Growth Fund | Capital funding for businesses looking to expand or establish new operations | Up to 30% of expenditure for capital investments worth £67,000+ | Northumberland, Tyne and Wear (Newcastle, North Tyneside only) | SMEs | LinkedIn | February 2022 |
| North Tyneside Council | Council | Business Rate Support | Help with business rates, licences and permits | N/A | Tyne and Wear (North Tyneside only) | Relevant areas | Twitter | February 2022 |
| North Tyneside Council | Council | North Tyneside Business Forum | Free business advice and support, networking and award opportunities | N/A | Tyne and Wear (North Tyneside only) | All businesses | LinkedIn | February 2022 |
| Northern Accelerator | Regional university collaboration programme | Pre-Incorporation Funds | Funding for academics wanting to turn their research into commerical opportunities | Case by case basis | Northumberland, Tyne and Wear, County Durham, Teesside | Academics working for a regional university wanting to turn research into a commercial opportunity | LinkedIn | February 2022 |
| Northern Accelerator | Regional university collaboration programme | Executives into Business | Recruit talented business executives to lead innovative university spin-outs | N/A | Northumberland, Tyne and Wear, County Durham, Teesside | Academics working for a regional university wanting to turn research into a commercial opportunity | LinkedIn | February 2022 |
| Northern Accelerator | Regional university collaboration programme | Ideas Impact Hub | In-depth training for academics wanting to branch out into enterprise using their research | N/A | Northumberland, Tyne and Wear, County Durham, Teesside | Academics working for a regional university wanting to turn research into a commercial opportunity | LinkedIn | February 2022 |
| Northern Accelerator | Regional university collaboration programme | High Growth Support | Commercialisation support for university spin-outs | N/A | Northumberland, Tyne and Wear, County Durham, Teesside | Academics working for a regional university wanting to turn research into a commercial opportunity | LinkedIn | February 2022 |
| Northern Accelerator | Regional university collaboration programme | Seed Fund | Investment fund of seed capital to help spin-outs demonstrate value | Case by case basis | Northumberland, Tyne and Wear, County Durham, Teesside | Academics working for a regional university wanting to turn research into a commercial opportunity | LinkedIn | February 2022 |
| Northern Accelerator | Regional university collaboration programme | Venture Capital Fund | Dedicated venture capital fund for regional university spin-outs | Case by case basis | Northumberland, Tyne and Wear, County Durham, Teesside | Academics working for a regional university wanting to turn research into a commercial opportunity | LinkedIn | February 2022 |
| Northern Powerhouse Investment Fund | Debt and equity finance provider | Equity Finance | Early stage or late stage equity funding for businesses looking to grow | £50,000 - £2,000,000 | Teesside | Unclear | LinkedIn | February 2022 |
| Northern Powerhouse Investment Fund | Debt and equity finance provider | Debt Finance | Larger business loans for SMEs | £100,000 - £750,000 | Teesside | SMEs | LinkedIn | February 2022 |
| Northern Powerhouse Investment Fund | Debt and equity finance provider | Microfinance | Small business loans | £25,000 - £100,000 | Teesside | SMEs | LinkedIn | February 2022 |
| Northumberland County Council | Council | Business Rate Support | Help with business rates, licences and permits | N/A | Northumberland | Relevant areas | Twitter | February 2022 |
| Northumbria University | Higher education institution | The Student Law Office | Free legal advice and representation service from law students | N/A | Unclear | All businesses that can't afford legal advice | LinkedIn | February 2022 |
| Northumbria University | Higher education institution | The Business Clinic | Free consultancy advice for businesses looking to grow | N/A | Unclear | All businesses | LinkedIn | February 2022 |
| Northumbria University | Higher education institution | Northumbria Santander Universities SME Internship Programme | Contribution to the salary of a Northumbria final year student or graduate intern | Up to £1,260 | Northumberland, Tyne and Wear, County Durham, Teesside | SMEs | LinkedIn | February 2022 |
| Northumbria University | Higher education institution | Continuing Professional Development (CPD) Courses | Bespoke corporate programmes to upskill your workforce | N/A | Northumberland, Tyne and Wear, County Durham, Teesside | All businesses | LinkedIn | February 2022 |
| Northumbria University | Higher education institution | Northumbria Enterprise and Business Support (NEBS2) | Grant to recruit a Northumbria graduate on an internship | Up to £4,050 | Northumberland, Tyne and Wear | SMEs | LinkedIn | February 2022 |
| NVM Private Equity | Private equity provider | Private Equity Funding | MBO and growth capital to accelerate business value | £5,000,000 - £17,500,000 | Northumberland, Tyne and Wear, County Durham, Teesside | Eligibility details | LinkedIn | February 2022 |
| The Prince's Trust | Free courses to start careers | Enterprise Programme | Help for young people to set up their own business - mentoring, funding, resources | N/A | Northumberland, Tyne and Wear, County Durham, Teesside | Pre-entrepreneurs, aged 18-30 | Facebook | February 2022 |
| PNE Group | Ethical and sustainable business support | Business Support | Business support | N/A | Northumberland, Tyne and Wear (North Tyneside only), County Durham | SMEs, entrepreneurs | LinkedIn | February 2022 |
| PNE Group | Ethical and sustainable business support | Start-up Support | Start-up support | N/A | Northumberland, Tyne and Wear (North Tyneside only), County Durham | SMEs, entrepreneurs | LinkedIn | February 2022 |
| Redcar and Cleveland Business Network | Business network | Masterclasses Workshops | Free business planning masterclasses and workshops | N/A | Teesside (Redcar and Cleveland only) | All businesses | LinkedIn | February 2022 |
| Redcar and Cleveland Business Network | Business network | Networking Events | Free monthly networking | N/A | Teesside (Redcar and Cleveland only) | All businesses | LinkedIn | February 2022 |
| Business Redcar and Cleveland | Business support by Redcar and Cleveland Council | Business Bulletin | Information for local businesses | N/A | Teesside (Redcar and Cleveland only) | All businesses | Twitter | February 2022 |
| Business Redcar and Cleveland | Business support by Redcar and Cleveland Council | Covid-19 Support | Business advice and support concerning the Covid-19 pandemic | N/A | Teesside (Redcar and Cleveland only) | All businesses | Twitter | February 2022 |
| Business Redcar and Cleveland | Business support by Redcar and Cleveland Council | Grow Business Premises | Support finding premises for your growing business | N/A | Teesside (Redcar and Cleveland only) | All businesses | Twitter | February 2022 |
| Business Redcar and Cleveland | Business support by Redcar and Cleveland Council | Start-up Business Premises | Support finding premises for your start-up | N/A | Teesside (Redcar and Cleveland only) | SMEs | Twitter | February 2022 |
| Business Redcar and Cleveland | Business support by Redcar and Cleveland Council | Routes to Employment | Support, advice and guidance on recruitment and training | N/A | Teesside (Redcar and Cleveland only) | SMEs | Twitter | February 2022 |
| Business Redcar and Cleveland | Business support by Redcar and Cleveland Council | Start-up and Business Planning | Support from the Enterprise Advisor | N/A | Teesside (Redcar and Cleveland only) | SMEs | Twitter | February 2022 |
| Business Redcar and Cleveland | Business support by Redcar and Cleveland Council | Business Masterclass Workshops | Free virtual masterclasses and workshops | N/A | Teesside (Redcar and Cleveland only) | SMEs | Twitter | February 2022 |
| Business Redcar and Cleveland | Business support by Redcar and Cleveland Council | Digital Enhancement Grant | Helping your business to establish a digital presence | £100 - £1,500 | Teesside (Redcar and Cleveland only) | SMEs, micro-businesses | Twitter | February 2022 |
| RTC North | Support for businesses to innovate, compete and grow | Business Strategy | Meet with consultants to challenge or reaffirm your business strategy | N/A | Northumberland, Tyne and Wear, County Durham | SMEs | LinkedIn | February 2022 |
| RTC North | Support for businesses to innovate, compete and grow | Innovation | Bespoke action plan to help your business retain a competitive advantage through innovation | N/A | Northumberland, Tyne and Wear, County Durham | SMEs | LinkedIn | February 2022 |
| RTC North | Support for businesses to innovate, compete and grow | Internationalisation | Find business partners in new markets | N/A | Northumberland, Tyne and Wear, County Durham | SMEs | LinkedIn | February 2022 |
| RTC North | Support for businesses to innovate, compete and grow | Operational Improvement | Improve your operation performance and increase profitability | N/A | Northumberland, Tyne and Wear, County Durham | SMEs | LinkedIn | February 2022 |
| RTC North | Support for businesses to innovate, compete and grow | People Development | People training to drive productivity, innovation and the right work culture | N/A | Northumberland, Tyne and Wear, County Durham | SMEs | LinkedIn | February 2022 |
| RTC North | Support for businesses to innovate, compete and grow | Revenue Grants | Grants for leadership development | Up to £6,500 | Northumberland, Tyne and Wear, County Durham | SMEs | LinkedIn | February 2022 |
| RTC North | Support for businesses to innovate, compete and grow | CAPITAL Grants | Grants for purchase of capital plant/equipment | Up to £22,000 | Northumberland, Tyne and Wear, County Durham | SMEs | LinkedIn | February 2022 |
| Santander Breakthrough | Tools and resources to start and grow your business | Women Business Leaders' Mentoring Programme | Get matched with a mentor as you consider the next stage for your business | N/A | Northumberland, Tyne and Wear, County Durham, Teesside | Female entrepreneurs | LinkedIn | February 2022 |
| Santander Trade | Helping importers and exporters find trading opportunities | Trade Portal | information, tools and resources to help you grow your business abroad | N/A | Northumberland, Tyne and Wear, County Durham, Teesside | All businesses | LinkedIn | February 2022 |
| SSW Funding Unit | Skills support | Business Services Training | Free business services training courses | N/A | Teesside | SMEs | LinkedIn | February 2022 |
| SSW Funding Unit | Skills support | Digital Marketing and Social Media Training | Free digital marketing and social media training courses | N/A | Teesside | SMEs | LinkedIn | February 2022 |
| SSW Funding Unit | Skills support | Leadership and Management Training | Free leadership and management training courses | N/A | Teesside | SMEs | LinkedIn | February 2022 |
| SME Centre of Excellence | Tailored business support | Accountancy | Accounting support to facilitate your business needs | N/A | Northumberland, Tyne and Wear, County Durham, Teesside | All businesses | LinkedIn | February 2022 |
| SME Centre of Excellence | Tailored business support | Digital Marketing | Social media support for your business | N/A | Northumberland, Tyne and Wear, County Durham, Teesside | All businesses | LinkedIn | February 2022 |
| SME Centre of Excellence | Tailored business support | HR | HR support for your business | N/A | Northumberland, Tyne and Wear, County Durham, Teesside | All businesses | LinkedIn | February 2022 |
| SME Centre of Excellence | Tailored business support | Legal | Legal support for your business | N/A | Northumberland, Tyne and Wear, County Durham, Teesside | All businesses | LinkedIn | February 2022 |
| SME Centre of Excellence | Tailored business support | Website | Website support for your business | N/A | Northumberland, Tyne and Wear, County Durham, Teesside | All businesses | LinkedIn | February 2022 |
| SME Centre of Excellence | Tailored business support | SME Accelerator Programme | Programme to accelerate the growth of early-stage companies | N/A | Northumberland, Tyne and Wear, County Durham, Teesside | Start-ups, SMEs | LinkedIn | February 2022 |
| SME Centre of Excellence | Tailored business support | Peer Networks | Network and learn from like-minded business owners | N/A | Northumberland, Tyne and Wear, County Durham, Teesside | BAME entrepreneurs | LinkedIn | February 2022 |
| South Durham Enterprise Agency | Business development agency | Office Hire | Offices to let for local businesses | N/A | County Durham (Bishop Auckland, Shildon, Newton Aycliffe, Sedgefield, Weardale, Teesdale only) | All businesses | Facebook | February 2022 |
| South Durham Enterprise Agency | Business development agency | Room Hire | Fully equipped training facility for hire | N/A | County Durham (Bishop Auckland, Shildon, Newton Aycliffe, Sedgefield, Weardale, Teesdale only) | All businesses | Facebook | February 2022 |
| South Durham Enterprise Agency | Business development agency | Developing your Existing Business | Hands-on business support, information and advice from Business Advisors | N/A | County Durham (Sedgefield, Wear Valley, Teesdale only) | SMEs | Facebook | February 2022 |
| South Durham Enterprise Agency | Business development agency | Starting Out | Business support and advice on how to run your own business in South Durham | Case by case basis | County Durham (Bishop Auckland, Shildon, Newton Aycliffe, Sedgefield, Weardale, Teesdale only) | Start-ups | Facebook | February 2022 |
| South Tyneside Council | Council | Business Support and Advice | Business support and advice for those looking to invest in or relocate to South Tyneside | N/A | Tyne and Wear (South Tyneside only) | All businesses | Twitter | February 2022 |
| South Tyneside Council | Council | Supplier Incentive Programme | Supply services to the council | N/A | Tyne and Wear (South Tyneside only) | All businesses | Twitter | February 2022 |
| South Tyneside Council | Council | Supply South Tyneside | Initiative to support local businesses and help them to identify, bid for, and win public sector contracts | N/A | Tyne and Wear (South Tyneside only) | All businesses | Twitter | February 2022 |
| South Tyneside Council | Council | Business Rate Support | Help with business rates, licences and permits | N/A | Tyne and Wear (South Tyneside only) | Relevant areas | Twitter | February 2022 |
| South Tyneside Council | Council | South Tyneside Business Forum | Free business advice and support available, including networking opportunities | N/A | Tyne and Wear (South Tyneside only) | SMEs | Twitter | February 2022 |
| Stockton-on-Tees Borough Council | Council | Business and IP Centre Tees Valley | Free information and advice for businesses based in the North East | N/A | Teesside | All businesses | Twitter | February 2022 |
| Stockton-on-Tees Borough Council | Council | Business Rate Support | Help with business rates, licences and permits | N/A | Teesside (Stockton-on-Tees only) | Relevant areas | Twitter | February 2022 |
| Sunderland City Council | Council | Business Support and Advice | Business support and advice for anyone looking to invest in or relocate to Sunderland | N/A | Tyne and Wear (Sunderland only) | All businesses | Twitter | February 2022 |
| Sunderland City Council | Council | Business Rate Support | Help with business rates, licences and permits | N/A | Tyne and Wear (Sunderland only) | Relevant areas | Twitter | February 2022 |
| Sunderland City Council | Council | Sunderland Apprenticeship Levy Transfer Scheme | Access to levy funds to fund the cost of apprenticeship training and assessment | Case by case basis | Tyne and Wear (Sunderland only) | Eligibility details | Twitter | February 2022 |
| Sunderland City Council | Council | BREEZ (Business Renewables Energy Efficiency Sunderland) | Fully-funded energy audit and grant funding towards energy efficiency upgrades | £1,000 - £15,000 | Tyne and Wear (Sunderland only) | SMEs | Twitter | February 2022 |
| Sunderland Software City | Support with innovation and digital skills | Skills and Education | Digital skills programmes to help engage tomorrow's workforce with careers in technology | N/A | Case by case basis | SMEs | LinkedIn | February 2022 |
| Sunderland Software City | Support with innovation and digital skills | Innovation | Innovation services support including supporting the adoption of digital technologies | N/A | Unclear | All businesses | LinkedIn | February 2022 |
| Sunderland Software City | Support with innovation and digital skills | Business Support | Funded business support to grow your business technological capacity | N/A | Northumberland, Tyne and Wear, County Durham | SMEs | LinkedIn | February 2022 |
| Sunderland Software City | Support with innovation and digital skills | Digital Pathfinders | Fully funded programme to show businesses how they can become more successful and resilient by adopting digital technology | N/A | Northumberland, Tyne and Wear (Newcastle, North Tyneside only) | SMEs | LinkedIn | February 2022 |
| Tech Nation | Online learning platform | Digital Business Academy | Bitesize courses to help you succeed in a fast-growing tech sector | N/A | Northumberland, Tyne and Wear, County Durham, Teesside | All businesses | LinkedIn | February 2022 |
| Tech Nation | Online learning platform | Events | Talks from experts | N/A | Northumberland, Tyne and Wear, County Durham, Teesside | All businesses | LinkedIn | February 2022 |
| Tech Nation | Online learning platform | Growth Programmes | A range of growth programmes for tech entrepreneurs | N/A | Northumberland, Tyne and Wear, County Durham, Teesside | All businesses | LinkedIn | February 2022 |
| Tech Nation | Online learning platform | Resources | Resources on a range of subjects | N/A | Northumberland, Tyne and Wear, County Durham, Teesside | All businesses | LinkedIn | February 2022 |
| Tech Nation | Online learning platform | Visa Programme | Programme endorsing visa applications for individuals wanting to grow their tech career in the UK | N/A | Northumberland, Tyne and Wear, County Durham, Teesside | Individuals wanting to start tech careers in the UK | LinkedIn | February 2022 |
| Tech Nation | Online learning platform | Thrive Programme | Programme of support for individuals who move to the UK to build tech careers | N/A | Northumberland, Tyne and Wear, County Durham, Teesside | Individuals wanting to start tech careers in the UK | LinkedIn | February 2022 |
| TEDCO | Business support provider | Start and Grow | Help for ambitious businesses to achieve sustainable growth and create jobs | N/A | Northumberland, Tyne and Wear, County Durham, Teesside | Start-ups, pre-entrepreneurs | LinkedIn | February 2022 |
| TEDCO | Business support provider | Enterprise | Help for entrepreneurs to develop a full business plan | N/A | Northumberland, Tyne and Wear, County Durham | Start-ups, pre-entrepreneurs | LinkedIn | February 2022 |
| TEDCO | Business support provider | Online Business Start-Up Workshops | Business start-up workshops | N/A | Northumberland, Tyne and Wear, County Durham, Teesside | Start-ups, pre-entrepreneurs | LinkedIn | February 2022 |
| Grow Tees Valley | Business support and expertise, affiliated with Teesside University | Growth Associate Programme | Help delivering a business project, recruit a graduate to support you | Case by case basis | Teesside | SMEs | Twitter | February 2022 |
| Grow Tees Valley | Business support and expertise, affiliated with Teesside University | Growth Spark Vouchers | Support with the costs of procuring expertise and specialist equipment | Case by case basis | Teesside | SMEs | Twitter | February 2022 |
| Grow Tees Valley | Business support and expertise, affiliated with Teesside University | Leading Growth | Leadership and management programme | N/A | Teesside | SMEs | Twitter | February 2022 |
| Grow Tees Valley | Business support and expertise, affiliated with Teesside University | Management Catalyst | Support for middle managers and aspiring managers of small businesses | N/A | Teesside | SMEs | Twitter | February 2022 |
| Tees Valley Business | Business support services for Teesside businesses | Starting a Business | Advice, support, and access to finance and funding when starting your business | Case by case basis | Teesside | Start-ups, SMEs | LinkedIn | February 2022 |
| Tees Valley Business | Business support services for Teesside businesses | Growing your Business | Work on a tailored business growth plan with growth consultants | N/A | Teesside | SMEs | LinkedIn | February 2022 |
| Tees Valley Business | Business support services for Teesside businesses | Start-Up, Scale-Up programme | Access funding to launch your start-up | Up to £10,000 | Teesside | Pre-entrepreneurs, not yet trading | LinkedIn | February 2022 |
| Tees Valley Business | Business support services for Teesside businesses | Tees Valley Business Growth Fund | Up to 55% grant funding for business improvement projects | Case by case basis | Teesside | SMEs | LinkedIn | February 2022 |
| Tees Valley Business | Business support services for Teesside businesses | Skills for Growth | Identify your business's skills gaps and access the employee training | N/A | Teesside | SMEs | LinkedIn | February 2022 |
| Tees Valley Business | Business support services for Teesside businesses | Tees Valley Apprenticeship Support Grant | Funding to help for employers wanting to create a new Apprenticeship | £500 - £3,000 | Teesside | SMEs | LinkedIn | February 2022 |
| Tees Valley Business | Tees Valley business growth support needs for established business, SME's, and start up's. | EU and International Trade Support | Support and advice available for businesses wanting to trade in the EU | N/A | Teesside | All businesses | LinkedIn | February 2022 |
| Tees Valley Business | Business support services for Teesside businesses | SME Energy Efficiency Scheme | Energy efficiency audit and advice, grant for energy efficiency improvement project costs | Case by case basis | Teesside | SMEs | LinkedIn | February 2022 |
| Tees Valley Business | Business support services for Teesside businesses | Tees Valley Business Challenge | Secure access to new market opportunities and develop with a direct route to market | N/A | Teesside | SMEs | LinkedIn | February 2022 |
| Tees Valley Combined Authority | Combined authority | Tees Valley Business Compass Start Up Programme | Financial help for those looking to set up their own business and need advice and support | N/A | Teesside | Entrepreneurs aged 18-30 years, high-growth businesses | LinkedIn | February 2022 |
| Do Business Network | Small business network | Business Support and Advice | Business support network | N/A | Northumberland, Tyne and Wear, County Durham, Teesside | SMEs | LinkedIn | February 2022 |
| The Business Factory | Free business support for North Tyneside | Digital Track ProgrammeAdvice | Funded programme for tech-preneurs to get your business up and running | N/A | Northumberland, Tyne and Wear (North Tyneside, Newcastle only) | Entrepreneurs | Facebook | February 2022 |
| The Business Factory | Free business support for North Tyneside | Start-up Support | Advice and support for your start-up idea | N/A | Tyne and Wear (North Tyneside only) | Pre-entrepreneurs | Facebook | February 2022 |
| The Business Factory | Free business support for North Tyneside | Growth Support | Business growrth support from specialist consultancy partners | N/A | Tyne and Wear (North Tyneside only) | SMEs | Facebook | February 2022 |
| The Business Factory | Free business support for North Tyneside | Innovation and Design Support | Product/service innovation support for new and established businesses | N/A | Tyne and Wear (North Tyneside only) | SMEs | Facebook | February 2022 |
| The Business Factory | Free business support for North Tyneside | Events | Informative webinars and events covering many areas of business advice and support - regularly updated | N/A | Tyne and Wear (North Tyneside only) | All businesses | Facebook | February 2022 |
| The Law Society | Body representing solicitors | Lawyers For Your Business | Free 30 minute consultation with a solicitor about business legal issues | N/A | Northumberland, Tyne and Wear, County Durham, Teesside | SMEs | LinkedIn | February 2022 |
| Tees Valley Business Hub | Support service for SMEs across Teesside | The Tees Valley Pitch Perfect Investment Readiness Programme | Workshops and one-to-one coaching preparing you to pitch for investment | N/A | Teesside | SMEs | LinkedIn | February 2022 |
| Tees Valley Business Hub | Support service for SMEs across Teesside | Website | Help setting up and maintaining your company website | N/A | Teesside | SMEs | LinkedIn | February 2022 |
| Tees Valley Business Hub | Support service for SMEs across Teesside | HR | Help setting up HR resources e.g. employment contracts, or employee handbooks | N/A | Teesside | SMEs | LinkedIn | February 2022 |
| Tees Valley Business Hub | Support service for SMEs across Teesside | Digital Marketing | Running your company social media pages | N/A | Teesside | SMEs | LinkedIn | February 2022 |
| Tees Valley Business Hub | Support service for SMEs across Teesside | Legal | Help with legal business admin e.g. T&Cs, legal advice | N/A | Teesside | SMEs | LinkedIn | February 2022 |
| Tees Valley Business Hub | Support service for SMEs across Teesside | Accountancy | Managing payroll and accounts for up to ten people | N/A | Teesside | SMEs | LinkedIn | February 2022 |
| Transmit | Business support and finance provider | Start Up Loan | Low-interest personal loans and mentoring to help you start or grow a new business | £500 - £25,000 over 1-5 years at a fixed rate of 6% per annum | Northumberland, Tyne and Wear, County Durham, Teesside | New business or trading for up to 24 months | LinkedIn | February 2022 |
| Transmit | Business support and finance provider | Business Growth Loans | Unsecured business loans | £50,000 - £100,000 | Northumberland, Tyne and Wear, County Durham, Teesside | Businesses trading at least 12 months | LinkedIn | February 2022 |
| TusPark Newcastle | Incubator - scaling up business in China | Incubation | Support and advice on how to expand your business to China's market | N/A | Northumberland, Tyne and Wear, County Durham, Teesside | Businesses wanting to expand to China | LinkedIn | February 2022 |
| TusPark Newcastle | Incubator - scaling up business in China | Workshops | Workshops from a variety of providers e.g. Barclays and Google | N/A | Northumberland, Tyne and Wear, County Durham, Teesside | Businesses wanting to expand to China | LinkedIn | February 2022 |
| TusPark Newcastle | Incubator - scaling up business in China | Space and Meeting Rooms | Work amenities for members | N/A | Northumberland, Tyne and Wear, County Durham, Teesside | Businesses wanting to expand to China | LinkedIn | February 2022 |
| UK Business Climate Hub | Government scheme | UK Business Climate Hub | Make the commitment to achieve net zero by 2050 | N/A | Northumberland, Tyne and Wear, County Durham, Teesside | All businesses | LinkedIn | February 2022 |
| UK India Business Council | Strengthening UK-India ties through policy advocacy and advisory | Key Sectors | Learn about emerging opportunities in India in your sector | N/A | Northumberland, Tyne and Wear, County Durham, Teesside | Businesses wanting to expand to India | LinkedIn | February 2022 |
| UK India Business Council | Strengthening UK-India ties through policy advocacy and advisory | Consultancy | Business consultancy for investing or growing in India | N/A | Northumberland, Tyne and Wear, County Durham, Teesside | Businesses wanting to expand to India | LinkedIn | February 2022 |
| UK India Business Council | Strengthening UK-India ties through policy advocacy and advisory | Market Entry | Range of services to UK companies wanting to expand to India | N/A | Northumberland, Tyne and Wear, County Durham, Teesside | Businesses wanting to expand to India | LinkedIn | February 2022 |
| UK India Business Council | Strengthening UK-India ties through policy advocacy and advisory | Membership | Networking with other UKIBC members | N/A | Northumberland, Tyne and Wear, County Durham, Teesside | Businesses wanting to expand to India | LinkedIn | February 2022 |
| UMi | Business support and advice provider | Business Support | Join the UMi network 30 days of free business support and resources | Case by case basis | Northumberland, Tyne and Wear, County Durham, Teesside | SMEs | LinkedIn | February 2022 |
| UMi | Business support and advice provider | Private Sector Partners | Access to content and business support | N/A | Northumberland, Tyne and Wear, County Durham, Teesside | SMEs | LinkedIn | February 2022 |
| UMi | Business support and advice provider | Public Sector Partners | Access to content and business support | N/A | Northumberland, Tyne and Wear, County Durham, Teesside | SMEs | LinkedIn | February 2022 |
| UMi | Business support and advice provider | The Growth Fund | Support for businesses looking to expand or establish new operations | Up to 30% of capital investment expenditure for projects at least £67,000 | Tyne and Wear (Gateshead, South Tyneside, Sunderland only) | SMEs | LinkedIn | February 2022 |
| The University of Sunderland | Higher education institution | North East Workforce Skills Programme | Funded training for your workforce through the use of the Apprenticeship Levy | Case by case basis | Northumberland, Tyne and Wear, County Durham | All businesses | LinkedIn | February 2022 |
| The University of Sunderland | Higher education institution | Graduate Internship Scheme | Employ a graduate and receive funding towards their salary | £500/month salary subsidy over 9 months (£4,500 total) | Northumberland, Tyne and Wear | SMEs | LinkedIn | February 2022 |
| The University of Sunderland | Higher education institution | ESF Fully Funded Courses | Fully funded short courses to upskill your workforce | N/A | Northumberland, Tyne and Wear, some scope for County Durham, Teesside | All businesses | LinkedIn | February 2022 |
| The University of Sunderland | Higher education institution | Continuing Professional Development (CPD) Courses | Bespoke corporate programmes to upskill your workforce | N/A | Northumberland, Tyne and Wear, County Durham, Teesside | All businesses | LinkedIn | February 2022 |
| The University of Sunderland | Higher education institution | Higher and Degree Apprenticeships | Benefit from an apprenticeship partnership the University of Sunderland | N/A | Northumberland, Tyne and Wear, County Durham, Teesside | All businesses | LinkedIn | February 2022 |
| The University of Sunderland | Higher education institution | MTC Training | High-quality technical training opportunities designed to upskill employees | N/A | Northumberland, Tyne and Wear, County Durham, Teesside | All businesses | LinkedIn | February 2022 |
| The University of Sunderland | Higher education institution | Managed Offices/Workspaces | Workspace hire | N/A | Tyne and Wear | All businesses | LinkedIn | February 2022 |
| The University of Sunderland | Higher education institution | Knowledge Transfer Partnerships | Bring together a company partner, academic team and graduate to fulfil a challenging and exciting project | Case by case basis | Tyne and Wear | All businesses | LinkedIn | February 2022 |
| Virgin StartUp | Loans provider | MeetUps | Free online events and workshops - change regularly | N/A | Northumberland, Tyne and Wear, County Durham, Teesside | All businesses | Twitter | February 2022 |
| Virgin StartUp | Loans provider | CrowdBoost | Online accelerator programme for Start-ups looking to the crowd to scale | Case by case basis | Northumberland, Tyne and Wear, County Durham, Teesside | All businesses | Twitter | February 2022 |
| Virgin StartUp | Loans provider | Start Up Loan | Low-interest personal loans and mentoring to help you start or grow a new business | £500 - £25,000 over 1-5 years at a fixed rate of 6% per annum | Northumberland, Tyne and Wear, County Durham, Teesside | New business or trading for up to 24 months | Twitter | February 2022 |
| we are radikl | Women's Start-up, accelerator and investment movement | Skills Lab | Downloadable business support courses | N/A | Northumberland, Tyne and Wear, County Durham, Teesside | Female entrepreneurs | LinkedIn | February 2022 |
| we are radikl | Women's Start-up, accelerator and investment movement | Events | Events on a range of topics in various formats | N/A | Northumberland, Tyne and Wear, County Durham, Teesside | Female entrepreneurs | LinkedIn | February 2022 |
| we are radikl | Women's Start-up, accelerator and investment movement | Halo | Two-day programme to prepare leaders to become angel investors, mentors and board members for exciting UK start-ups | N/A | Northumberland, Tyne and Wear, County Durham, Teesside | Female entrepreneurs | LinkedIn | February 2022 |
| we are radikl | Women's Start-up, accelerator and investment movement | Investment Support | Support for women on how they can invest in businesses | N/A | Northumberland, Tyne and Wear, County Durham, Teesside | Female entrepreneurs | LinkedIn | February 2022 |