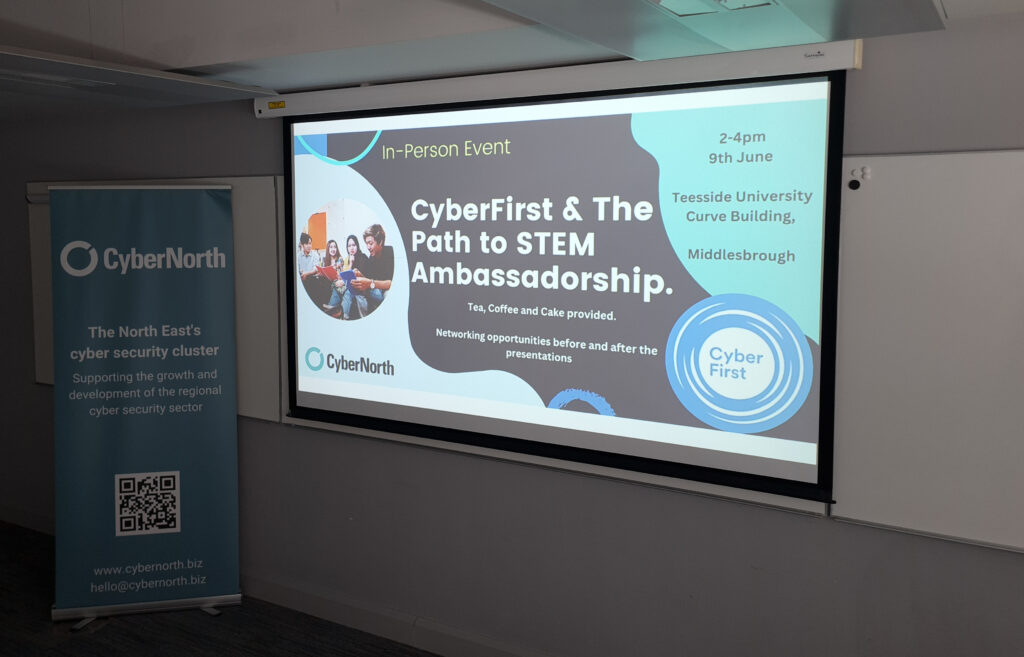 Introduction:
The field of cybersecurity is rapidly growing, and the need for skilled professionals is more important than ever. In line with this, a local NCSC CyberFirst event recently took place in Middlesbrough, Tees Valley, at Teesside University. Organized by CyberNorth and hosted by Teesside University DigitalCity, this event provided an exceptional opportunity for attendees to learn about becoming Cyber STEM Ambassadors for schools in the Northeast of England region. In this blog post, we will delve into the exciting details of the event and highlight the impact it had on fostering cybersecurity education and awareness among future generations.
Teesside University: A Hub of Innovation and Learning:
Teesside University has long been recognized for its commitment to technological advancements and educational excellence. The university's DigitalCity initiative, aimed at promoting digital innovation and entrepreneurship, provided an ideal venue for hosting the NCSC CyberFirst event. The state-of-the-art facilities and conducive learning environment offered by Teesside University were integral to the success of the event.
The NCSC CyberFirst Event:
The NCSC CyberFirst event brought together cybersecurity professionals and educators from across the Northeast of England. With a focus on nurturing future Cyber STEM Ambassadors, the event aimed to equip attendees with the knowledge and skills necessary to inspire and educate school students about the world of cybersecurity and as a potential career path.
The Role of Cyber STEM Ambassadors:
One of the highlights of the NCSC CyberFirst event was the focus on Cyber STEM Ambassadors. Attendees had the opportunity to learn about the responsibilities and impact of being an ambassador for schools in the Northeast of England. Cyber STEM Ambassadors play a crucial role in inspiring and educating students about the importance of cybersecurity, sparking interest in STEM subjects, and showcasing the diverse career opportunities within the field.
Collaboration and Networking:
Beyond the informative sessions, the event facilitated valuable networking opportunities. Attendees were able to connect with like-minded individuals, forming new professional relationships and expanding their network within the cybersecurity community. The collaborative spirit fostered at the event will undoubtedly contribute to the growth and development of the cybersecurity ecosystem in the region.
Conclusion:
The NCSC CyberFirst event held at Teesside University in Middlesbrough was a resounding success, thanks to the efforts of CyberNorth and the support of Teesside University DigitalCity. The event not only showcased the exceptional facilities at Teesside University but also provided attendees with valuable knowledge and skills to become Cyber STEM Ambassadors. The impact of such events extends far beyond the day itself, as the knowledge gained and the connections made will continue
to inspire and educate future generations about the importance of cybersecurity. As we move forward, it is crucial to support and participate in these initiatives, nurturing the cybersecurity talent pipeline and ensuring a safer digital future for all.
For further information about the NCSC CyberFirst programme for schools in the Northeast of England, please visit our website:
or contact Andrew Pounder (andrew@cybernorth.biz ) directly.