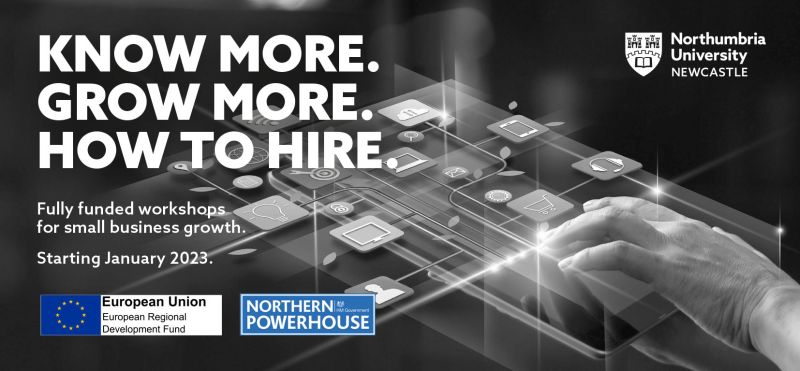 Are you an SME or micro-SME in the Tyne and Wear or Northumberland region, looking to develop your workforce and grow your business? The 'How to Hire' programme of fully funded business support and guidance sessions delivered by Northumbria University could be exactly what you're looking for.
The programme is part of the overall Northumbria Enterprise and Business Support project (NEBS) and is backed by ERDF funding. Through a series of workshops, professionals will be equipped with the skills and knowledge to develop their business further, whilst hiring and retaining the right talent to make this happen.
Each business will receive 12 hours of online advice over 5 weeks, including workshops and mentoring from highly skilled and successful business practitioners culminating with an in-person 1-2-1 guidance session.
The next intake of the programme commences in January. Don't miss the opportunity to take your business to the next level. Register your interest today.