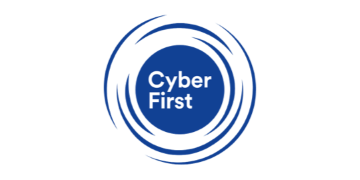 If you follow the National Cyber Security Centre (NCSC) LinkedIn feed, you may have already seen
occasional postings regarding their CyberFirst programme. This is a national effort to raise the
visibility of potential careers within the cyber security industry, focusing on school-age and college
students at the different key-stage levels of learning, with the aim of encouraging local security
companies to work with education to help shape these potential career pathways.
This could be done in a number of ways, including, school visits and security-related presentations,
providing subject-matter expertise/support to local senior teaching staff, help with implementing
national curriculum content, help/discussion of mid-school subject options choices to include cyber
security etc.

In the Northeast of England, CyberNorth are working with our regional education colleagues to talk
with local technology companies that currently offer cyber security services, so that there is a better
understanding of what career skills the industry needs and how we can encourage enthusiasm at an
early age, for students to go into a wide variety of cyber-security fields of interest.
As part of my role as CyberNorth Business Engagement Manager, I'd like to chat to as many of our
regional cyber security companies as possible. I would also be interested to talking with larger blue-
chip organisations who have a dedicated cyber security team and for whom the CyberFirst
programme may be a good way of committing to any social responsibility and community support
policies.
If I haven't already reached out to your company, and you'd like to know more about how you could
become involved with CyberFirst, please feel free to contact me ( andrew@cybernorth.biz ) to
arrange a video or voice-call:
General information about CyberFirst can be found here.
We will be working to provide more directly-relevant Northeast England CyberFirst, information can be found here.
With that in mind, I can confirm that CyberNorth will be hosting a CyberFirst event on the evening of
2 nd February in central Newcastle. The theme will be centred around the importance of STEM
Ambassador activities with schools and how the region's cyber security cluster community may be
able to use this role as a vehicle to deliver company social/community responsibility policies.
We will post event sign-up details via our website, once the content agenda and venue have been
more formally approved, but in the meantime, please add a placeholder in your calendars for this
event between 6-8pm 2 nd February 2023!